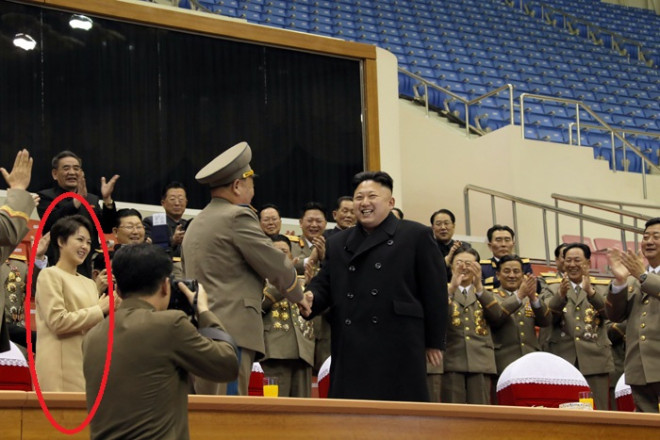 Ri Sol-ju, the wife of North Korean leader Kim Jong-un, appears to be pregnant with another child.
In the latest photograph published by Pyongyang's mouthpiece Rodong Sinmun, Ri is seen wearing a loose-fitting gown and also appears to have put on some weight.
The image that appeared on 18 February on the front page of the North Korean daily bears a striking resemblance to the one put out in October 2010 in which she was seen wearing a similar dress. It later turned out that Ri was actually pregnant.
Chung Sung-jang of the Sejong Institute has told the South Korea-based daily Chosun Ilbo that Kim's wife could be three to five months into her pregnancy, going by the picture.
Ri has been conspicuously missing in public in recent days. She was also not seen during the ceremony marking the birthday of late leader and the current Kim's father, Kim Jong-il, on 16 February.
The couple are believed to have a daughter. The North's leaders have always kept their personal lives secret, leaving North Korea watchers to indulge in endless speculation. One report even hinted that the North Korean despot was involved in a love triangle before he married Ri.