North Korea's Kim Jong-un elevates younger sister to powerful regime post
The promotion of Kim Yo-jong, North Korean leader's sister, comes ahead of a key anniversary.
North Korea's supreme leader Kim Jong-un has elevated his younger sister as a member of a top decision-making body in a major reshuffle in the ruling party. Kim Yo-jong has been chosen as an alternate member of the politburo which is presided over by the North Korean leader himself.
Changes in the sensitive political structure of North Korea come ahead of the founding anniversary of the ruling party on 10 October – a major occasion in the country. The reshuffle takes place amid high tensions in the Korean peninsula.
Following the promotion, the sister Kim occupies a position similar to the one enjoyed by the ruling leader's aunt, Kim Kyong-hee, when former leader Kim Jong-il was ruling the country. The 28-year-old becomes only the second member of Kim's family from the current generation to become a member of the influential body, formally known as the WPK (Workers' Party of Korea) central committee's Political Bureau.
"It shows that her portfolio and writ is far more substantive than previously believed and it is a further consolidation of the Kim family's power," Michael Madden, a North Korea expert at Johns Hopkins University's 38 North website, told Reuters.
Ever since he took over in 2011, the 30-something Kim, a third-generation dictator of North Korea who inherited the mantle from his father, has frequently restructured the political and military power centres in the country in order to tighten his ironclad grip on the regime.
In the latest reorganisation, Choe Ryong-hae, a close aide of the current leader, has also been made a member of the influential Central Military Commission of the WPK. The 67-year-old Choe was previously the vice chairman of the ruling party. Though it was earlier thought Choe had fallen out of favour with Kim Jong-un, he has now returned to the power centre.
Marking the reshuffle, the North Korean leader has also made a speech to the Central Committee, the Korean Central News Agency (KCNA) reported. "The nuclear weapons of the DPRK [the Democratic People's Republic of Korea – North Korea's official name] are a precious fruition borne by its people's bloody struggle for defending the destiny and sovereignty of the country from the protracted nuclear threats of the US imperialists," said Kim.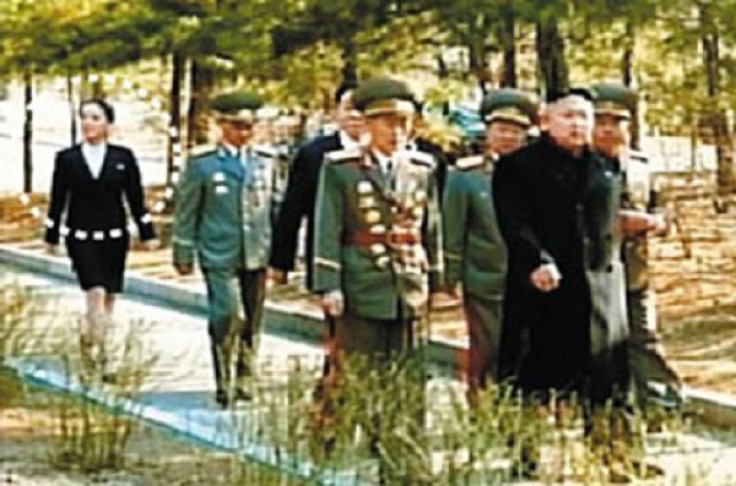 © Copyright IBTimes 2023. All rights reserved.