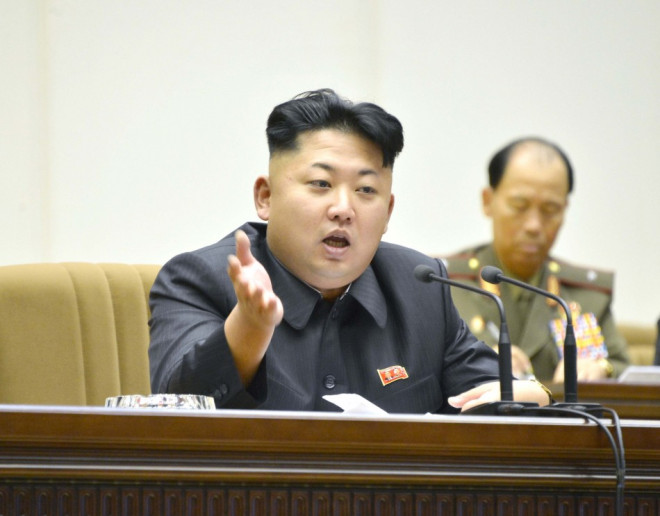 Kim Jong-un has appointed a new top political officer to oversee North Korea's military amid rising suspicions over the fate of former top official Choe Ryong-hae.
Hwang Pyong-so made his first official appearance as the director of the General Political Bureau of the Korean People's Army at an event celebrating May Day, China.org reported.
The General Political Bureau is considered the second most powerful military position in the People's Republic.
Hwang was promoted to a vice-marshal on 26 April.
Choe was regarded as Kim's top deputy after the dictator ousted his uncle Jang Song Thaek in a purge in December.
It is still unclear whether Choe has been ousted or moved to another role but the reasons for his replacement have not been revealed.
He has not been seen in public recently.
"Choe may have been sacked for mishandling his job or voluntarily resigned due to health reasons, we have yet to see," Yang Moo-jin, a professor at the University of North Korean Studies in Seoul, told Bloomberg.
"What's clear is Kim is further tightening his grip on power by appointing Hwang, who's been at the forefront of the movement to unite the country behind Kim."
Kim became North Korea's leader in 2011 after his father, Kim Jong-il, died.
The young Kim has moved swiftly to eradicate any opposition to him, perceived or otherwise.
An army minister was executed by a mortar round for reportedly drinking and carousing during the official mourning period after Kim Jong-il's death. Jang was executed for allegedly plotting against the government last year.
A UN report accused Pyongyang of Nazi-style atrocities, including murder, torture, rape, abductions, enslavement, starvation and executions.