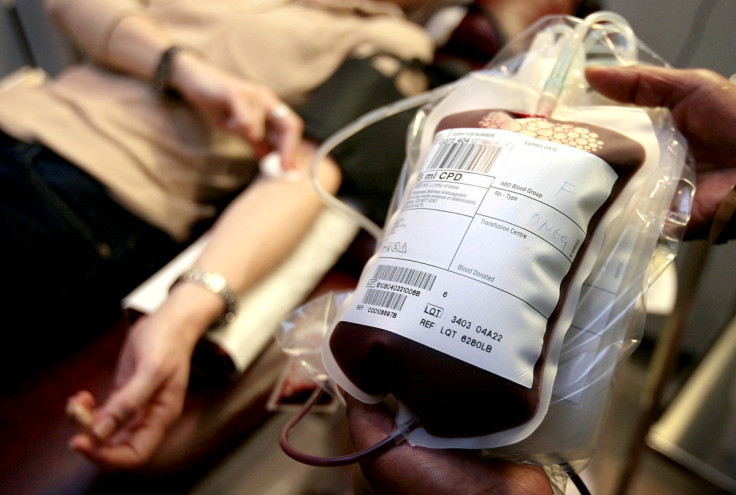 Gay and bisexual men in Northern Ireland will be allowed to donate blood from September after the country lifted its lifetime ban. Michelle O'Neill, the new Sinn Féin health minister in the devolved government, confirmed Northern Ireland will become the final country in the UK to lift the ban after England, Wales and Scotland dropped it in 2011.
In line with the rest of the UK, gay and bisexual men in Northern Ireland will be allowed to donate blood one year after their last sexual contact with another man.
The new law will come into effect on 1 September in order to allow the Northern Ireland Blood Transfusion Service to prepare for the change.
A complete ban on gay men donating blood was brought in across the UK in the 1980s during the height of the Aids crisis. While England, Wales and Scotland scrapped the ban five years ago, Northern Ireland kept it until now.
O'Neil said: "My first responsibility in this matter is patient safety. Evidence from across the UK has provided assurance that the risk is lower with a one-year deferral. My decision is based solely on the evidence regarding the safety of donated blood.
"The safety of donated blood depends on two things: donor selection and the testing of blood. Every blood donation is tested for HIV and a number of other organisms. Not even the most advanced tests are 100% reliable, so it is vitally important for every donor to comply with any deferral rules that apply to them."
John O'Doherty, director of Northern Ireland based Rainbow Project, said: "We are delighted to welcome Minister O'Neill and Deputy Lord Mayor Campbell to the Belfast LGBT Centre today. From this centre, The Rainbow Project delivers counselling, sexual health testing and a range of other vital services for our community and so we are immensely proud that this is where the Minister made the announcement that she would be scrapping the lifetime ban on blood donations from gay and bisexual men. The Rainbow Project has been campaigning on this issue for over a decade and it is fantastic to finally see this unnecessary ban removed."