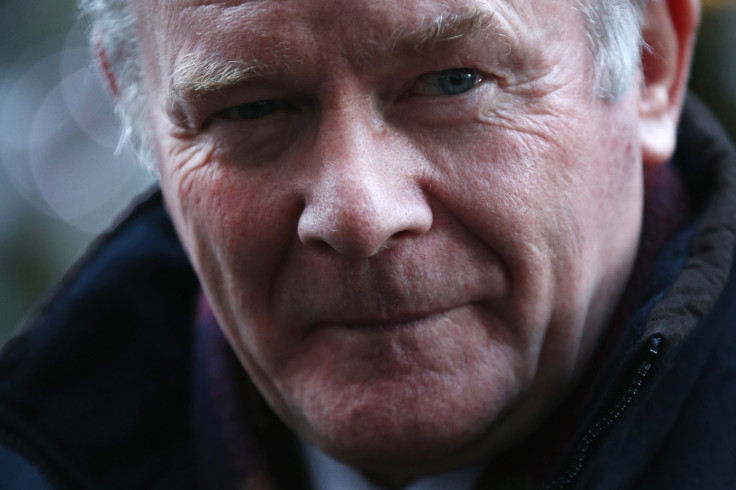 Northern Ireland's deputy prime minister Martin McGuinness has claimed dissident republicans plotted to assassinate him with a rocket launcher.
McGuinness said he was warned of the Continuity IRA's (CIRA) plan to kill him by the Police Service of Northern Ireland (PSNI).
The deputy prime minister provoked anger among dissidents when he shook hands with the Queen in 2012. McGuinness has also met with the British Monarch when attending a banquet at Windsor last April.
He said despite the plot, he will not be "silenced or deterred" by the terrorists.
The Sinn Fein MLA added: "These people are only interested in plunging us back into the past.
"If those behind this threat think they have the ability to destroy the peace agreements which have been endorsed by the overwhelming majority of the people of Ireland then they are clearly detached from reality.
"They need to wise up, listen to the people of Ireland and abandon these futile actions.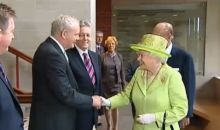 "This threat will not stop me or anyone in Sinn Fein from our work in representing everyone in our society and continuing to pursue our political objectives."
The CIRA formed as a splinter group from the Provisional IRA following their ceasefire in 1994. The main aims are to kill security forces in order to force a united Ireland.
The group was responsible for the 2009 murder of police officer Stephen Carroll, the first policeman to be killed in Northern Ireland since the signing of the Good Friday agreement in 1998.
Police arrested 12 suspected CIRA members earlier this year following a raid on a house which was under surveillance by the MI5.