Dr Ian Paisley Dead: Controversial Quotes from Former Democratic Union Leader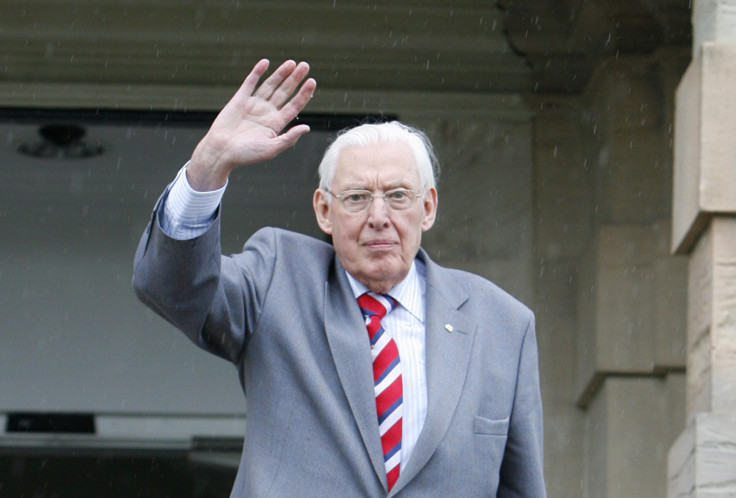 Dr Ian Paisley, the often outspoken and boisterous former Democratic Union leader, has died aged 88.
His widow Eileen Paisley confirmed the former preacher turned politician died at his home after being recognised as one of the most prominent and turbulent figures in Northern Ireland politics for 60 years.
"We loved him and he adored us, and our earthly lives are forever changed," she added.
Described as the "big man" of Northern Ireland politics by David Cameron and the "militant who ended as the peacemaker" by Tony Blair, the former First Minister of Northern Ireland went from being one of the controversial political figures during the Troubles to playing a huge part in the historic power-sharing deal in 2007 with old arch enemy Sinn Fein and former IRA commander Martin McGuinnes.
Old age may have softened Paisley's rhetoric in his later years, but for many the divisive figure will always be remembered for his provocative comments which attacked everything from the Catholic religion to former Sinn Fein leader Gerry Adams, and even line dancing.
Here, the IB Times UK looks back at some of his most contentious quotes.
"They breed like rabbits and multiply like vermin." – Discussing Catholics during a Loyalist rally in 1969.
"I am not going to sit down with bloodthirsty monsters who have been killing and terrifying my people." – On negotiating with Sinn Fein.
"Save Ulster from sodomy." — His campaign slogan against legalising homosexuality during the 1970s and 80s.
"I denounce you, Anti-Christ. I refuse you as Christ's enemy and Antichrist with all your false doctrine." — addressing Pope John Paul II on a visit to the European Parliament, October 1988.
"Never, never, never, never..." – Speaking outside Belfast City Hall during huge protests against the signing of the November 1985 Anglo-Irish Agreement.
"I will never sit down with Gerry Adams ... he'd sit with anyone. He'd sit down with the devil. In fact, Adams does sit down with the devil."
"Her visit to the Vatican was spiritual fornication and adultery with the Antichrist." – On the Queen Mother
"Line dancing is as sinful as any other type of dancing, with its sexual gestures and touching. It is an incitement to lust."
"If anybody had told me a few years ago that I would be doing this, I would have been unbelieving." – Before signing the power-sharing government agreement with former IRA leader Martin McGuinnes.
"People have come out of a dark tunnel and they can see there is a path out there for us. I think it has put a lot of faith and hope into people." - on the eve of being sworn in as First Minister.
"I believe that Northern Ireland has come to a time of peace, a time when hate will no longer rule. How good it will be to be part of a wonderful healing in our Province." - his inaugural speech as First Minister.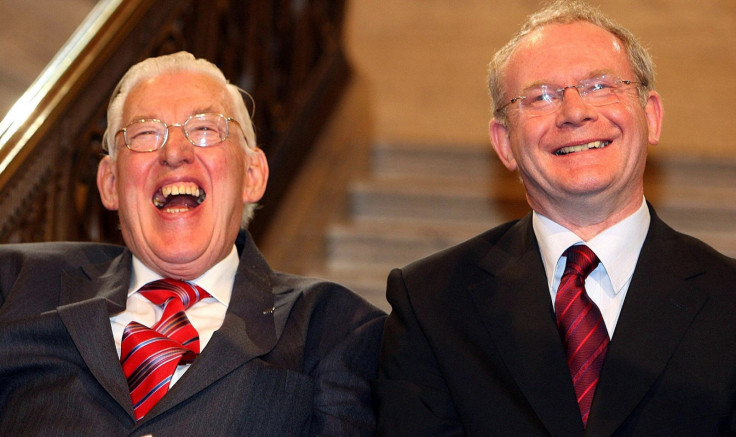 © Copyright IBTimes 2023. All rights reserved.