Brushing aside conservative and patriarchal norms, a liberal Norwegian Muslim is reported to have initiated a plan to establish a mosque that is gay-friendly and feminist.
The mosque, which will be located in the heart of the Norwegian capital Oslo, will break taboos and allow female imams, besides permitting both men and women to pray in the same room.
It will be called Masjid Al-Nisa, meaning "the women's mosque", and will be opened within a year, according to Thee Yezen al-Obaide, an activist who came up with this idea for the mosque, Norwegian news outlet The Local reported.
"I wanted to start a feminist mosque where women have as much space as men. Both men and women should be able to lead prayers, and all genders should be able to pray in the same room," al-Obaide was cited as saying.
The new mosque, which is still in its start-up level, will be open for anyone and everyone who feel they "do not fit in at ordinary mosques", he added.
However, the new mosque is not meant to oppose other mosques, but serve only "as an initiative that can expand an already existing diversity", Skeiv Verden, an organisation that promotes the interests of LGBTQ from minority communities in Norway said in a statement on its website.
Al-Obaide, a human rights campaigner, said that he had already formed an informal network for gay Muslims in the country through Skeiv Vergen.
Describing it as a feminist mosque, al-Obaide added he believes that women should be given more prominent role in the society, and that they should also be included in all decision-making processes in running of the mosque.
"We need to give women the microphone. They can speak for themselves," he said.
A similar liberal mosque was opened in Berlin last week, with two imams – a man and a woman – leading the prayers. Built on the premises of a local evangelical church, it is thought to be Germany's first taboo-breaking mosque that has its doors open for the LGBT community. It also allows men and women to pray together.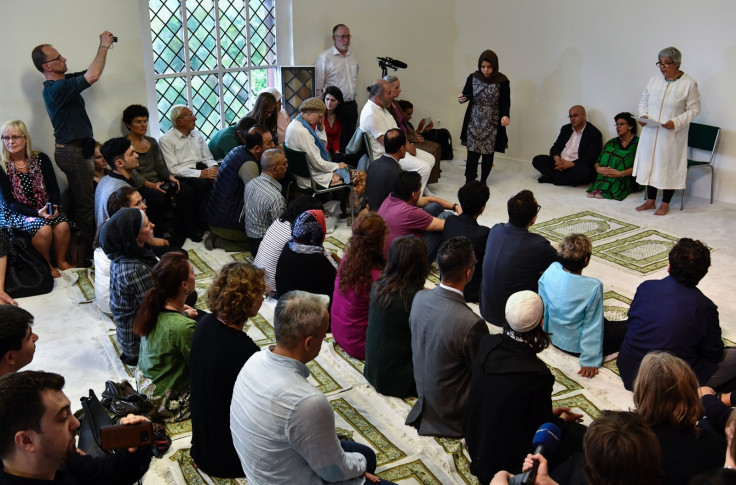 Called Ibn-Rushd-Goethe-Mosque, it bans face veils and welcomes Muslims from all denominations in an attempt to bridge the gap between Shia and Sunni Muslims. However, the campaigner who initiated the idea for this Berlin mosque came under heavy criticism from some Muslims and had to inaugurate the place under high police protection.
Currently, only Canada, China, Belgium, Denmark, US, Germany have female imams in its mosques.