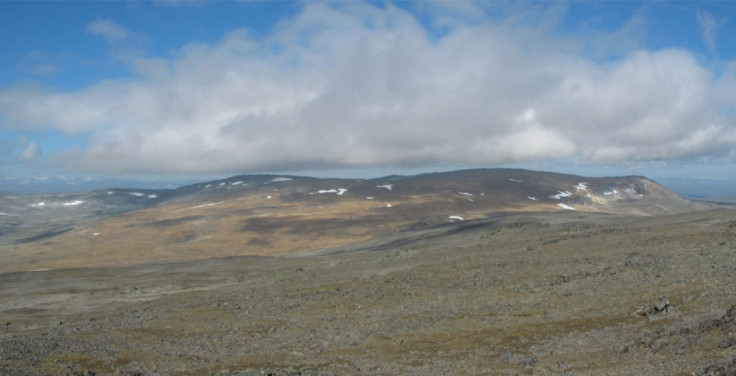 As gifts go, a mountain would be a big one. But a group of Norwegians has launched a campaign to shift the country's border by just 490ft so that the peak of the Halti mountain is moved into Finland for the 100th anniversary of its independence.
"It would be a nice thing to do," Sondre Lund, one of the campaign's organisers told the IBTimes UK. "It's a very small area but at the same time it's a big symbolic gesture." He added: "All the Nordic countries have a good relationship, so it would be a nice gesture from a friend to a friend."
Lunde manages the Facebook site calling for the change, which had almost 5,500 likes by 18 December. The campaign is the brainchild of retired geodesist Bjorn Geirr Harsson, whose letter to Norway's ministry of foreign affairs called for the change.
Pointing out that at 4340ft, one of Halti's lower spurs, Hálditšohkka, is the highest point in Finland, he said the peak of the mountain at 4,479ft could be handed over. Halti does not even make the list of Norway's highest 200 peaks. Moving the border between 490ft to the north and 650ft to the east would bring Finland a new highest peak while Norway would lose just 0.015 square kilometres.
The 75-year-old told local media that he first had the idea in 1972 when he was flying along the border, but it was only in the summer of 2016, when he heard that Finland was preparing to celebrate the 100th year of its independence in 2017, that he decided to act.
Although the centenary year does not fall until 6 December 2017, Sondre Lund said they wanted to start early to "circumvent any problems. The first paragraph of our constitution says that Norway is indivisible which could be interpreted to mean that we can't move the borders," he said, although he maintained that originally the group thinks that it meant that Norway could not be divided into two countries.
The proposal has already won the support of Anne Cathrine Frostrup, the head of the Norwegian Mapping Authority. "It is a very good idea," she told Norway's state broadcaster NRK after receiving an email from Mr Harsson in December. "It is a nice gift to give to a country that lacks a high mountain, where the highest point isn't even a peak."