UN Human Development Index Report: Norway leads for the 12th year; UK comes in 14th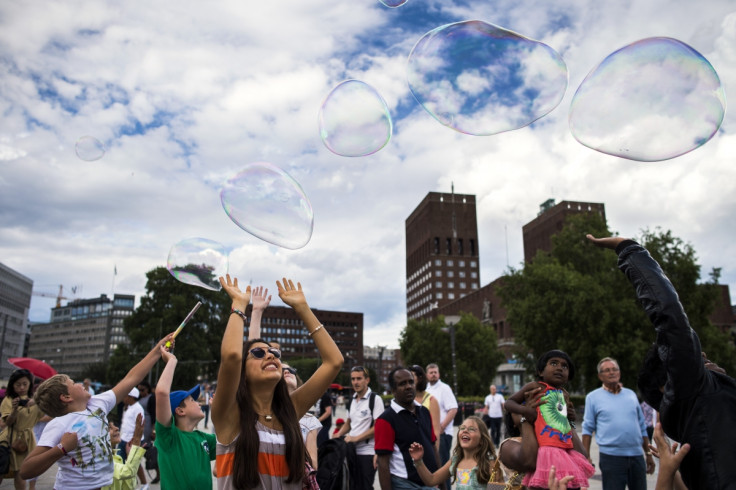 The United Nations has released the 2015 rankings of countries based on the Human Development Index and this year Norway has taken the coveted top spot, making it one of the best countries to live in – but the UK is not even in the top 10.
The UN site explains: "The HDI was created to emphasize that people and their capabilities should be the ultimate criteria for assessing the development of a country, not economic growth alone." The rankings are based on three basic areas — life expectancy, education and income/standard of living.
With an overall index of 0.94, this year will be Norway's 12<sup>th leading the rankings. The country has a life expectancy of 81.6 years, 17.5 years of average schooling and a homicide rate of only 2.2 per million people. The country had a gross national income of £43,439 ($64,992).
Australia came in second with 0.93 HDI but with a higher life expectancy of 82.4 years and 20.2 years of schooling. Switzerland, Denmark and Netherlands took up the next three spots respectively, making up the top five countries on the list.
The United States dropped three spots and came in eighth with 0.91 HDI but a high homicide rate of 4.7 per million. United Kingdom stayed in 14<sup>th place with HDI of 0.90 with lower gross national income of £26,245 ($39,267) but a homicide rate of one per million.
The five countries that made up the bottom of the list were Niger (0.348), Central African Republic (0.350), Eritrea (0.391), Chad (0.392) and Burundi (0.400).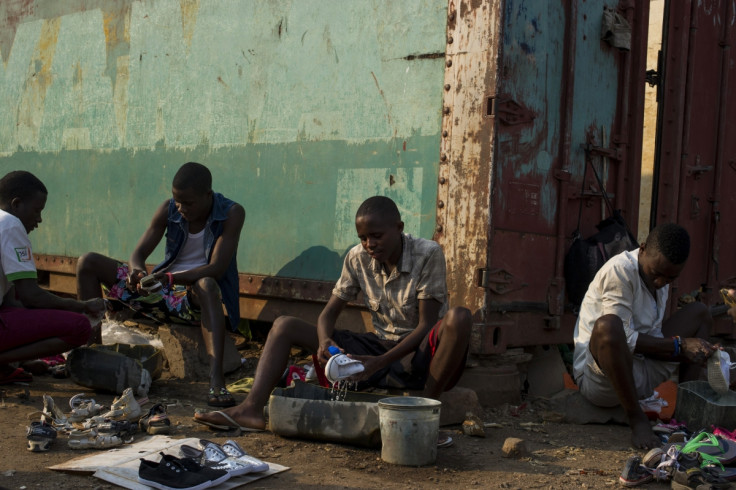 "This new global Human Development Report is an urgent call to tackle one of the world's great development challenges -- providing enough decent work and livelihoods for all," said Helen Clark, United Nations Development Program Administrator, during the launch of this year's report.
"The world of work is changing more rapidly than ever before. The question is: what are the best policy responses to ensure that human development benefits from that change?" she added.
Selim Jahan, Director of the Human development report office and lead author of the report stressed the importance of employment in improving the HDI of a country. "Human progress will accelerate when everyone who wants to work has the opportunity to do so under decent circumstances. Yet in many countries, people are often excluded from paid work, or are paid less than others for doing work of the same value," he explained.
Human Development Index top 20
1. Norway
2. Australia
3. Switzerland
4. Denmark
5. Netherlands
6. Germany
6. Ireland
8. United States
9. Canada
9. New Zealand
11. Singapore
12. Hong Kong, China (SAR)
13. Liechtenstein
14. Sweden
14. United Kingdom
16. Iceland
17. South Korea
18. Israel
19. Luxembourg
20. Japan
© Copyright IBTimes 2023. All rights reserved.