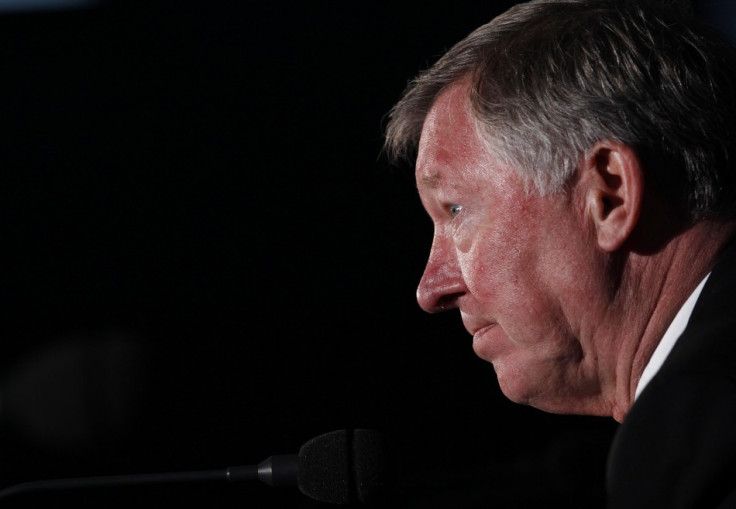 Manchester United manager Sir Alex Ferguson admits he still looks back fondly on the moment an innocuous League Cup tie 17-years ago launched the careers of David Beckham, Paul Scholes, Gary Neville and Nicky Butt.
The Premier League giants caused a major uproar when Ferguson named a Manchester United starting XI to face Port Vale in 1994 saturated with a host of unknown names and devoid of their recognised stars.
The wily Manchester United boss rested Eric Cantona, Mark Hughes and Andrei Kanchelskis and instead promoted little known youngsters such as Beckham, Butt and Scholes. To those outside Old Trafford and therefore unaware of their burgeoning talent, Ferguson's actions were deemed a slight on the competition and led to a complaint from a local MP in the House of Commons.
Manchester United subsequently won the match 2-1 courtesy of a Paul Scholes brace and Ferguson launched the careers of a generation of young Red Devils that would dominate English football for the next decade.
As Ferguson considers blooding another new batch of promising young players during Manchester United's Carling Cup quarter final against Crystal Palace, the Old Trafford supremo admits the ort Vale tie still brings back fond memories.
"I smile when I think back to the days when I perhaps startled many people by ringing the changes," The Manchester United manager told the Daily Mail.
"In particular I remember the fuss my selection for the League Cup tie at Port Vale provoked.
"We had Roy Keane at centre half and Brian McClair in midfield, but that was really the extent of our experienced players. Vale supporters, disappointed at the prospect of not being able to see some of our star names at their ground, took their complaints to the Press and even to the House of Commons.
"John Rudge, who was manager of Port Vale at the time, told me that even his wife was one of the people who complained! What they didn't know of course was that they would be witnessing the launch of the David Beckham era, and we know how successful they went on to become.
"I like to think that I never took my policy to extremes and that I always sincerely felt every team I selected for the League Cup was good enough to win.
"I don't think we've ever been off the mark and given a boy his chance too early. That can be very damaging. If he's not up to the standards we require at United, then we don't venture there - the last thing we'd want is to humiliate a player."
Port Vale 1 Manchester United 2 (Sep 21, 1994. League Cup 2nd rnd, 1st leg)
MANCHESTER UNITED: Gary Walsh; Gary Neville, David May, Roy Keane, Denis Irwin, Keith Gillespie, Nicky Butt, Brian McClair, David Beckham, Paul Scholes, Simon Davies.
Possible eleven to face Crystal Palace:
Lindegaard; Rafael, Smalling, Fryers, Fabio; Valencia, Park, Pogba, Morrison; Diouf, Macheda.