Catherine, the Duchess of Cambridge, exerted her maternal skills at the Royal International Air Tattoo in Gloucestershire on Friday (8 July) by taking care of her two-year-old son Prince George mid-tantrum while wearing a dress and vertiginous heels.
The mother-of-two, 34, attempted to restrain the young prince as he appeared to be overwhelmed by the large crowds, noise and helicopters and planes on display.
Following a few tears, George calmed down after his father, Prince William, gave him a tour of the impressive aircraft, with both his parents picking him up and comforting him.
Though distracted by her motherly duties, Kate – who is patron of the Air Cadet Organisation – looked sensational in a recycled blue shift dress by British fashion designer Stella McCartney. The vibrant number, featuring short sleeves, retailed at £685 before it sold out, and the Duchess has worn it a number of times before.
Kate accessorised the dress with a smart single button navy blazer by Smythe, which she has also sported several times in the past, and a pair of her trademark nude patent court shoes.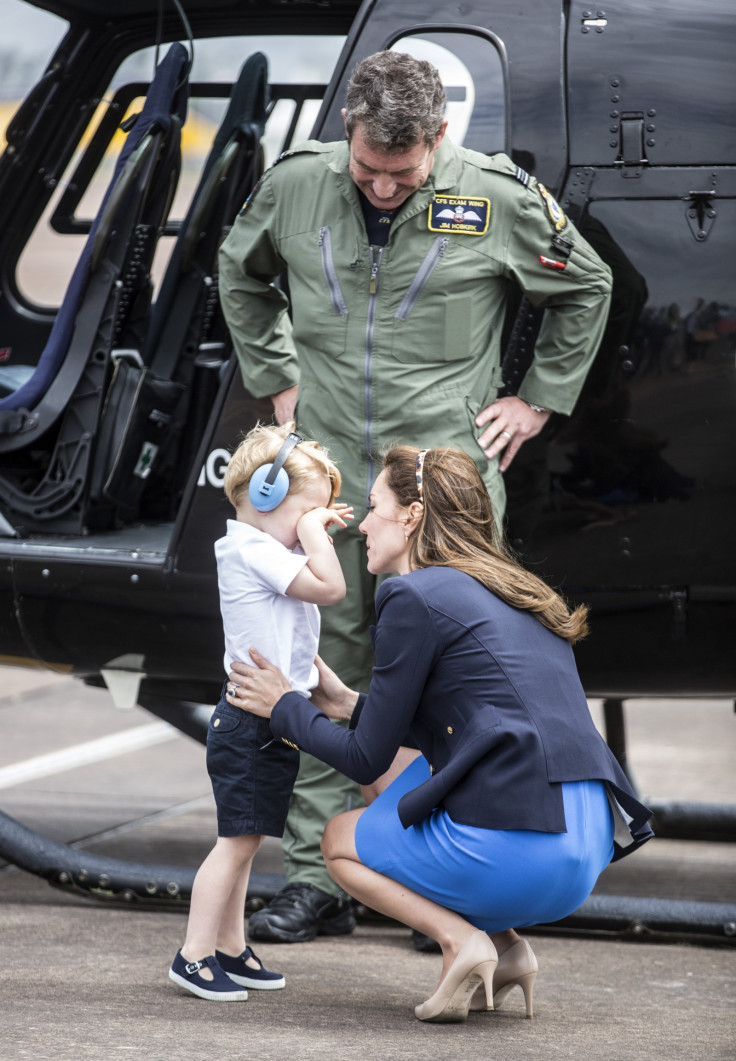 One for experimenting with different hairstyles of late – from her usual blow-dried look to her recent favoured elegant updo – the Duchess swept her hair off her face with a headband for today's public appearance, presumably due to the windy weather conditions.
The royal couple surprised visitors at the RAF Fairford by inviting their young son along, who looked adorable in a white polo T-shirt and navy chino shorts. His father, William, donned smart casual attire of chinos, an open white shirt and a navy blazer.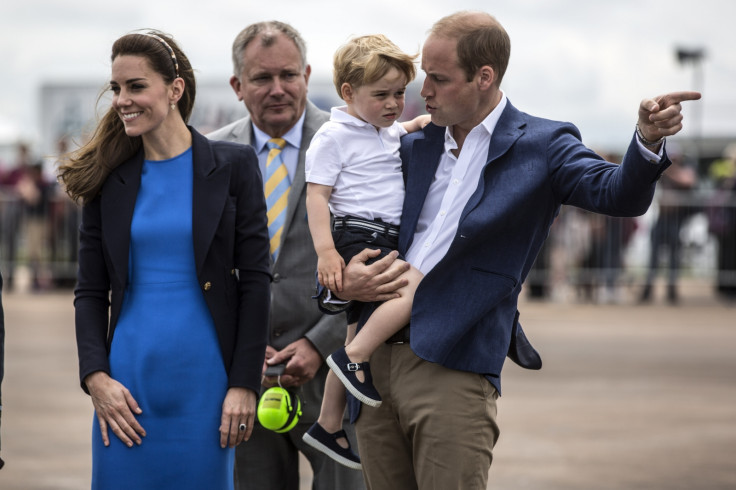 George looked unamused at the prospect of wearing noise-blocking ear protectors, but was soon cheered up by the flying planes and even pointed at them in the sky before practising his royal wave to onlookers.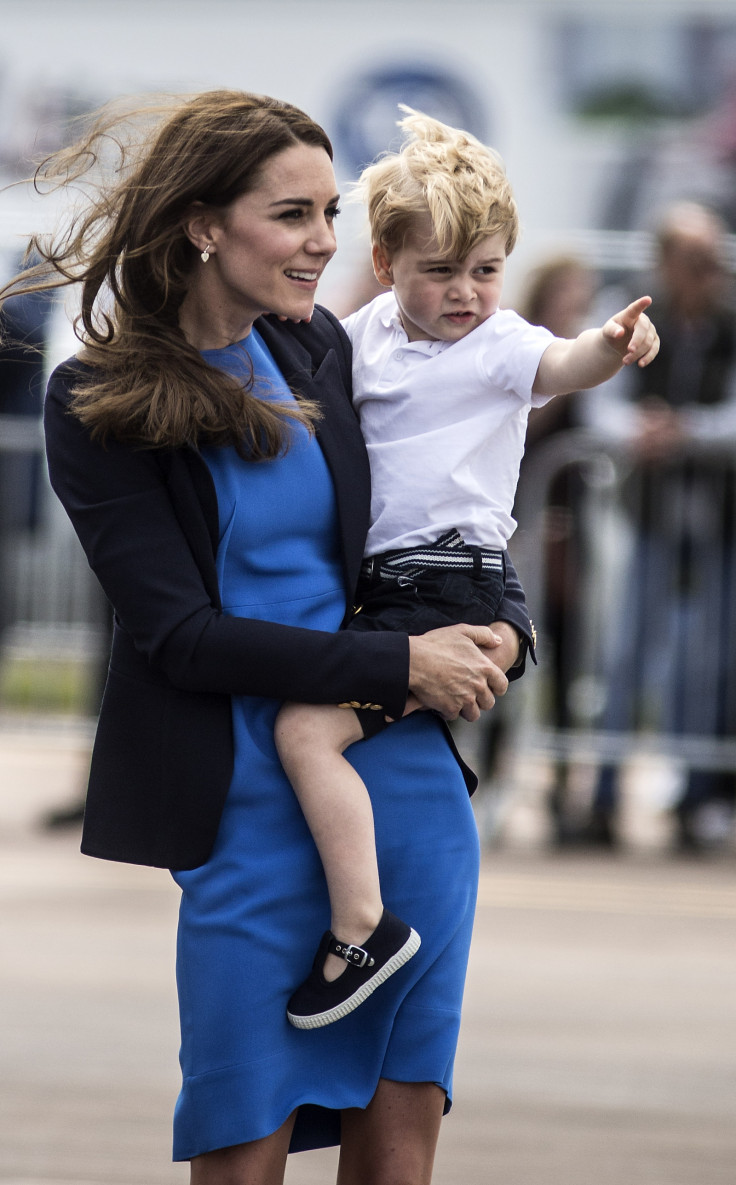 Kate and William took their eldest born child to greet a line-up of RAF cadets, who gifted him a little blue piggy bank – a souvenir of the organisation's 75<sup>th anniversary. They also spoke with TV presenter Carol Vorderman, who is the cadets' ambassador.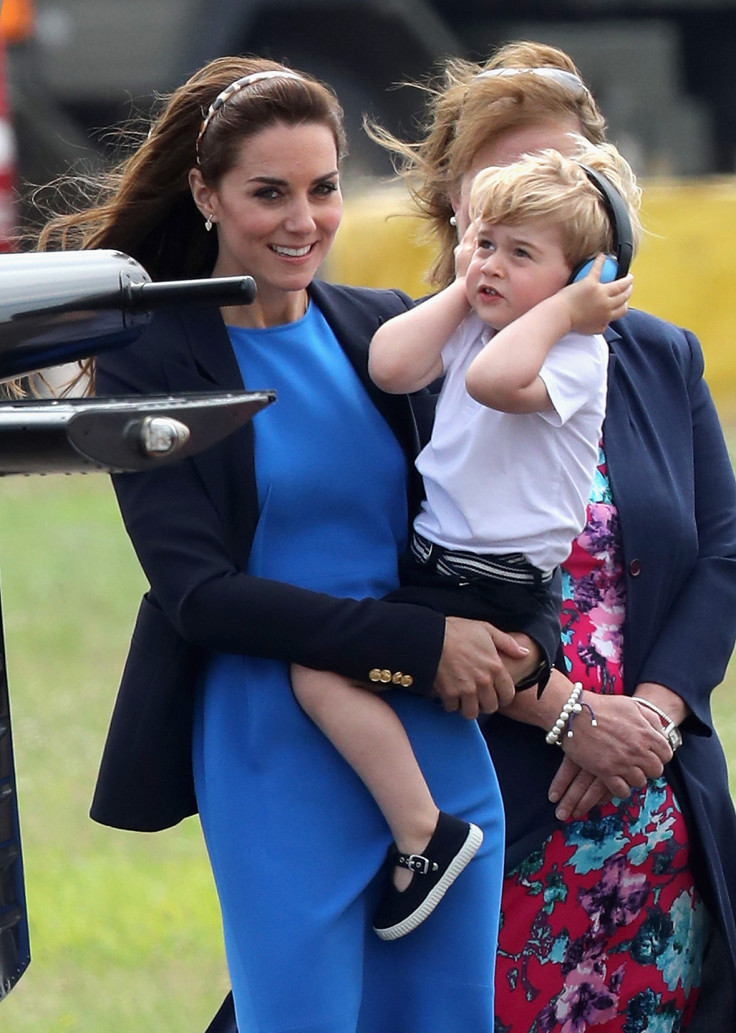 Cadet Sgt. Eleanor Horton said: "He said, 'Thank you.' He was very sweet. I said, 'I hope one day he will be an air cadet.' He was so cute. He seemed more interested in the airplanes," reports PEOPLE.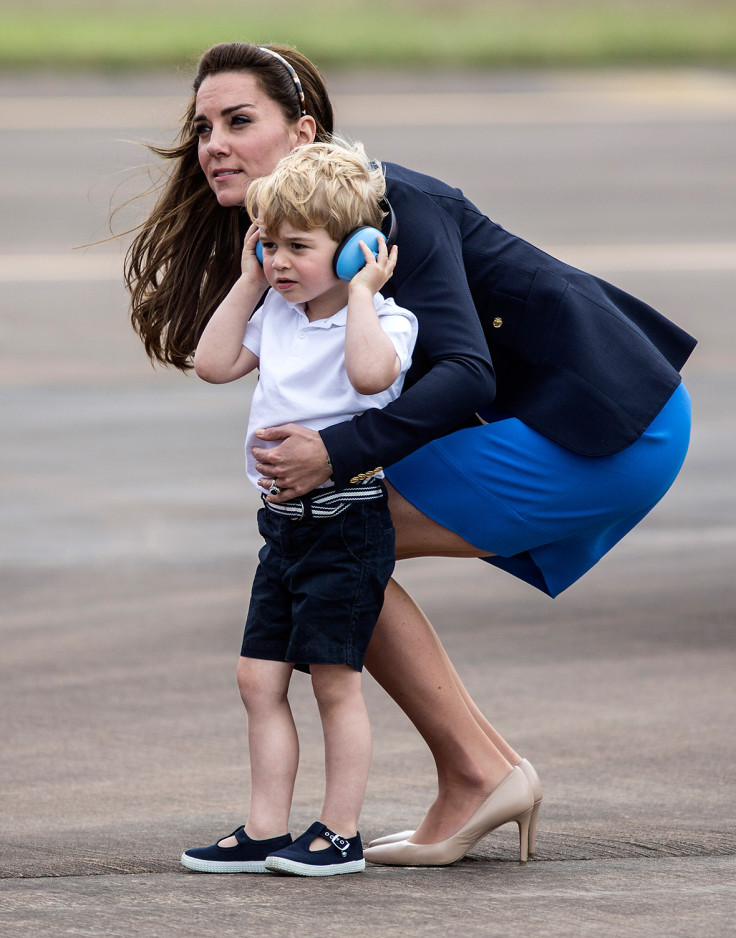 Commodore Dawn McCafferty added: "He was pointing out the aircraft in the sky. He's clearly interested. The Duchess said to thank the air cadets for the work they're doing here. She's a great patron."
Vorderman praised the Duke and Duchess, and said it was "fantastic" to meet Kate. She said: "She is patron, Dawn runs the Air Cadets now and I am ambassador and honorary group captain so we had the three women together. I think it is a highly important message for the RAF. The recruitment of girls to the Air Cadets had gone up rapidly over the past six years," reports MailOnline.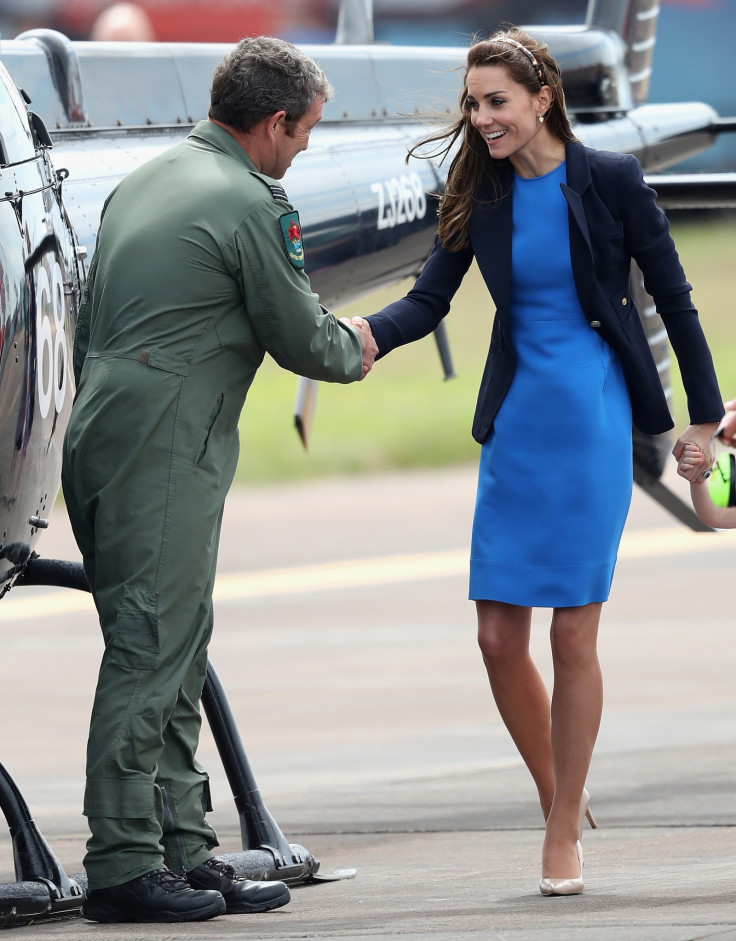 The former Countdown presenter also referred to the royal family's flying past. Vorderman added: "It was lovely because obviously they are a flying family. I think now that once you have the bug it is a shared love and everybody in the air force is the same - there's nothing like it.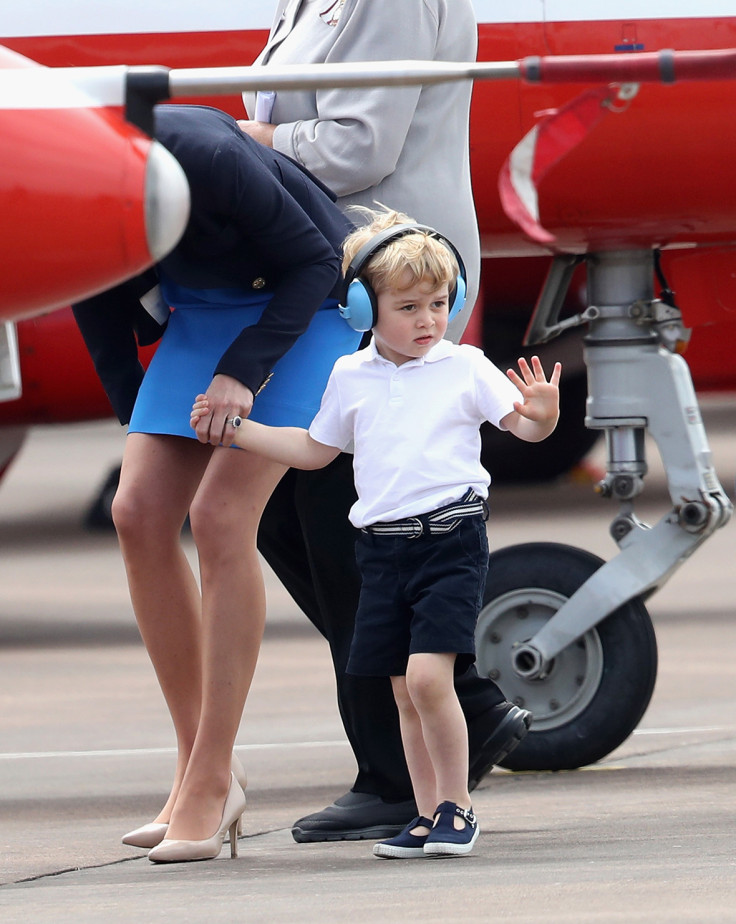 "Prince William was saying to George, 'This is Carol, she flies an aeroplane as well. George is obviously keen on aircraft apart from the noise," she continued.
Kensington Palace documented the appearance via their official social media count with various posts including pictures of the young family, writing in one post: "The @airtattoo is a fantastic family-orientated event. The Duke and Duchess know that George will enjoy seeing the aircraft up close."