'Not the moment to talk about Federer' says Nadal despite looming potential clash with long-time rival
KEY POINTS
Nadal and Federer are on course to face each other for the first time in Flushing Meadows.
The Spaniard faces Rublev in the last eight as Federer takes on Del Potro.
Rafael Nadal has insisted that the focus remain on his quarter-final clash against Andrey Rublev rather than on a potential semi-final clash against Roger Federer.
The Spaniard breezed past his last-16 opponent Alexandr Dolgopolov 6-2, 6-4, 6-1 in just one hour and 41 minutes to set up a clash against the Russian, who became the youngest quarter-finalist since Andy Roddick in 2001.
If Nadal gets past Rublev and Federer beats Juan Martin del Potro, the two legends of the current era will face off for the first-time at Flushing Meadows. It is the most anticipated clash of the tournament especially due to the absence of Novak Djokovic and Andy Murray.
The 15-time men's singles Grand Slam champion, however, believes the focus should be on his match against Rublev, who has beaten seeded players Grigor Dimitrov and David Goffin on his way to the last eight.
"Rublev has beaten Dimitrov and Goffin in straight sets, now it's not the moment to talk about Federer," Nadal said after his win over Dolgopolov, as quoted by the Metro. "We'll talk if I win."
The 19-year-old Russian was delighted to progress to the quarter-finals and come up against one of his childhood idols. He admitted that he was just going to enjoy it as he has nothing to lose.
Nadal, however, disagreed with his assessment and put some pressure on the young challenger before the match stating that he does have something to lose since a semi-final place was at stake for both players. The Spanish tennis legend also gave a bit of advice suggesting that it is the victories that create a legacy and not the losses.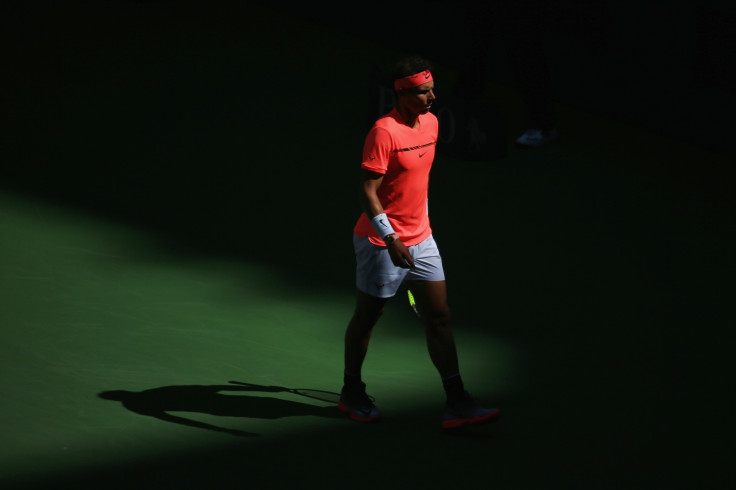 "Of course he's young, but at the same time, he's in the quarter-finals," Nadal said of his quarter-final opponent Rublev, as quoted by BBC Sport. "He has a chance to be in the semi-finals for the first time of his career, and I have been there a couple of times."
"So of course he has things to lose. And of course I have things to lose and things to win.
"But I tell you one thing, this sport is about victory. This is not about defeats. At the end of your career, nobody remember your defeats, your losses. People remember the victories. For everybody it's everything to win, you know. And that's it," the world number one added.
© Copyright IBTimes 2023. All rights reserved.