Hundreds of thousands of visitors will flock to West London for the annual Notting Hill Carnival this weekend, marking the August bank holiday with a Caribbean atmosphere and costumed performers, Calypso music, steel bands and delicious food.
Now in its 49th year, Britain's biggest street festival originated as a way to celebrate Afro-Caribbean culture and traditions with music and processions. Ahead of the party, here are some lesser-known facts about Notting Hill Carnival:
More than one million visitors and 40,000 volunteers attend the carnival every year, as well as 9,000 police.
The carnival was first officially held on the August bank holiday in 1965, but a "Caribbean Carnival" was held in January 1959 in St Pancras Town Hall as a response to problematic race relations at the time.
At the roots of the carnival are Caribbean carnivals of the early 19th century, a strong tradition in Trinidad, held to celebrate the abolition of slavery and the slave trade.
It is the second-largest carnival in the world, beaten only by the carnival in Rio de Janeiro, but it is the largest street festival in Europe.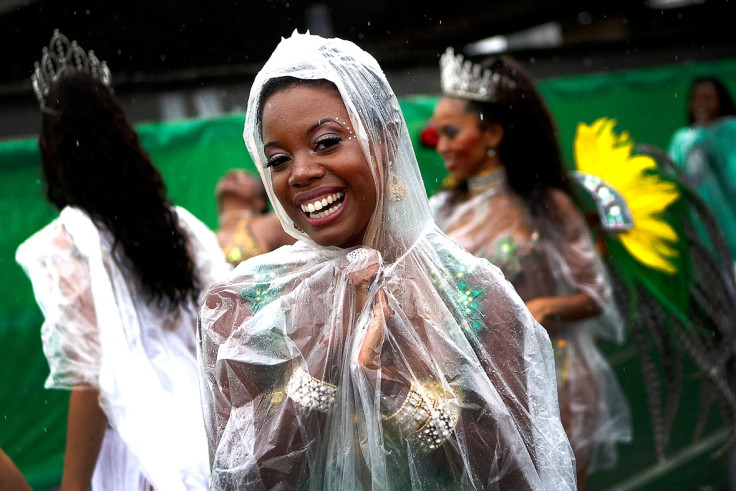 The carnival contributes around £93m to London's economy.
The first carnival was organised by Claudia 'Mother of Carnival' Jones; a Trinidad journalist and political activist.
Around 300 food stalls are set up for the carnival, with the most popular dishes of Caribbean cuisine such as jerk pork and chicken, fried plantain and rice and peas.
Performers in troupes are known as "Mas bands" – the mas stands for masquerade.
A chocolate fight traditionally takes place on the Sunday – the first day of the carnival. During the parade in 2014, the Chocolate Nation Mas float was followed by hundreds of people throwing liquid chocolate over themselves and the public as they danced through the streets.
In the days of the abolition, parody was a key element on the songs and dances Trinidadians performed, including dressing up in the European fashions of the former slavemasters. This underpins the tradition of costume-making in the Notting Hill Carnival.