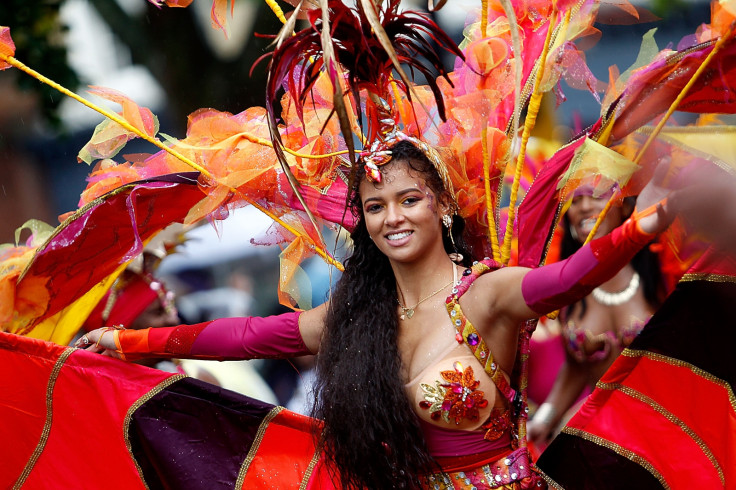 The streets of West London will come alive over the August bank holiday weekend as the Notting Hill Carnival kicks off. Hundreds of thousands of visitors will attend Europe's largest street festival each day, enjoying the Caribbean atmosphere with brightly decorated floats and costumed performers, Calypso music, steel bands and mouth-watering food stalls.
As always, travelling to the carnival is busy and requires forward planning, so here are the best ways to get there. Make sure you give yourself plenty of time and check Transport for London for travel news for live updates about disruptions. The carnival will take place on Sunday 30 and Monday 31 August and London Live will be broadcasting the festival live – allowing people to watch it from the comfort of their sofas.
Tube
Notting Hill Gate will be exit-only between 11am and 7pm on Sunday 30 and Monday 31 August. There will be no interchange between the District, Circle and Central lines between 11am and 7pm on Sunday or anytime on Monday.
Ladbroke Grove will be closed on Sunday and Monday. Royal Oak and Westbourne Park will be exit-only between 11am and 6pm and closed from 11.30pm on Sunday and Monday. Other stations that are a walkable distance from Notting Hill Carnival include High Street Kensington, Holland Park, Paddington and Queens Park, which are all open as normal. Stations may be temporarily shut due to overcrowding.
There are part and planned closures on the London Overground, District line, Victoria, Waterloo and City and TfL Rail lines. For further details check the TfL website here.
Bus
Extra night bus services will be in operation but they will be busy, with some routes disrupted or on diversion. No buses will enter the carnival area from Sunday morning until early Tuesday morning.
The routes that serve the carnival area are: 2X, 6, 7, 16, 18, 23, 27, 28, 31, 36, 36X, 46, 52, 70, 94, 98, 148, 159, 187, 205, 205X, 220, 228, 295, 316, 328, 332, 390, 414, 436, 436X, 452, N7, N16, N18, N28, N31 N98 and N207.
Road closures put in place for the carnival will run from Sunday to Monday, from Harrow Road in the north, Notting Hill Gate in the south, Clarendon Road in the west and Queensway in the east. Follow @TfLBusAlerts on Twitter for the latest bus updates and for more information on road closures, see TfL's travel guide to the Notting Hill Carnival and map.
Bike
The following docking stations in the carnival area will be suspended between 9pm on Saturday 29 August 9pm - 7am on Tuesday 1 September: All Saints Road, All Saints Church Portobello, Blenheim Crescent, Chepstow Villas, Gloucester Terrace, Hereford Road, Lansdowne Walk, Ladbroke Grove Central, Notting Hill Gate Station, Pembridge Villas, St Marks Road, Turquoise Island, Westbourne Park Road, Westbourne Park Road.