Novak Djokovic provides latest update on injury recovery as Rafael Nadal return looms
The Serbian is "working hard" to regain full fitness but his return remains unknown.
Djokovic has not played since losing in the Australian Open fourth round in January.
Novak Djokovic insists he is "working hard" towards regaining full fitness after providing another update regarding his recovery from elbow surgery.
The 12-time grand slam singles champion has not played since losing to Hyeon Chung in the Australian Open fourth round, after which he underwent a "small medical intervention".
Though Djokovic had been coy over the nature of the procedure, his father confirmed last week that he had indeed gone under the knife to treat a long-term elbow injury which had hindered him for the past two years.
Since having surgery Djokovic has attempted to keep fans abreast of his progress with a series of posts on social media as he attempts to ramp-up his recovery.
The latest offering is an image via the Serbian's Instagram account showing him engaging in bilateral movements using a resistance band attached to his waist, another sign that his rehabilitation is still in the early stages.
"Working hard over here and the sweat is real," he wrote alongside the post. "Thank you all for the continued support!"
Previous updates have included Djokovic using an exercise ball and mimicking a series of tennis shots using a resistance loop. He confirmed last week that he has been undergoing up to three hours or rehab at a time and is yet to begin holding a racquet.
Djokovic's father dropped the strongest hint yet over his return to tennis in an interview with daily newspaper Novosti last week, claiming he may not play again until the Madrid Masters in May.
The current world number 14 has been included on the player list for the BNP Paribas Open at Indian Wells and the Miami Open in March but there is yet no indication whether he will appear at either event.
Should Djokovic be forced into another extended spell on the sidelines – he missed the last six months of 2017 due to his ongoing elbow issue – it would represent another chapter in his recent decline which was triggered by his French Open success at Roland Garros in 2016.
Since breaking his duck in Paris, Djokovic has won just three titles on tour – the 2016 Canadian Open and last year's Qatar Open and Eastbourne International – but coach Andre Agassi feels he can return to the summit of the sport once again.
"Some players find it hard to get back to the top when they have had a dip in form, but in Novak's case, I think he can get back there," Agassi told Tennis 365. "He is aged 30, but his body is still in the condition of a 25-year-old.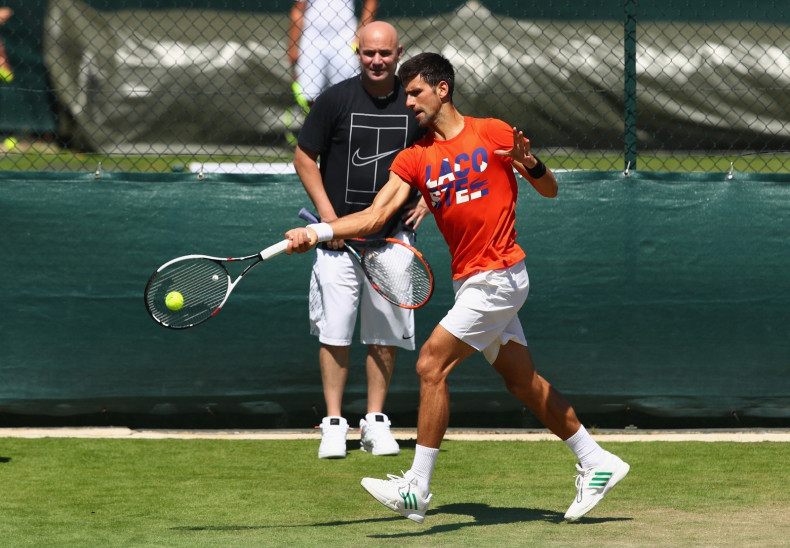 "The first thing you look at when you reach that stage of your career is the physical conditioning and maybe whether you have to make life easier on yourself when you reach the back end of your career. He needs to find a few new solutions, it's as simple as that. Tennis is a mix of mind, body and heart and there is a balance. You have to make sure more is going in than coming out.
"For a time, he was just so intense about what he was accomplishing, his goals and objectives. At some point, you are going to run into trouble sooner rather than later. Emotionally, physically, you will eventually pay the price.
"I think he is off that plane where he put himself under so much pressure and he is on an upward trajectory again and I think there are things for him to add to his game. He needs to think about it and that is what he is doing at the moment."
Djokovic's spell away from tennis comes amid the resurgence of his main rivals. Roger Federer is back at world number one for the first time in five-and-a-half years; eclipsing Agassi as the oldest man to do so.
Meanwhile, Rafael Nadal begins attempts to overtake the 36-year-old when he makes his much-anticipated return at the Mexican Open in Acapulco next week. The Spaniard has not played since withdrawing in the fifth set of his Australian Open quarter-final against Marin Cilic with a hip problem, but is fully fit ahead of the next sector of the season.