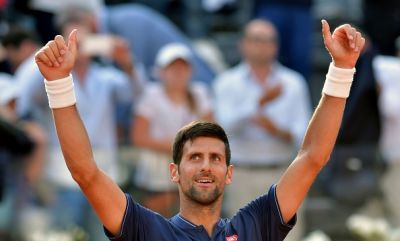 Andre Agassi is the right person to bring Novak Djokovic back to his best, according to former French Open finalist Henri Leconte.
Djokovic announced his decision to part with his entire coaching team including long-time coach Marian Vajda earlier in the month. After playing two tournaments – Madrid Open and Rome Masters — without a coach, he revealed after his final loss to Alexander Zverev in Italy that Agassi will work with him during the French Open starting on 28 May.
The world number two and the American have been in contact since before the announcement, with the Serbian admitting that the two had been speaking about his game during the last two tournaments he has played.
Leconte is confident that Agassi has the experience needed to bring Djokovic back to the top owing to the American's experience of going through a similar situation during his career. Rafael Nadal will also be without his long-serving coach Toni Nadal from 2018, while Roger Federer has decided to focus on tournaments he can win rather than overload his schedule with multiple events and chase a higher ranking.
"It's brand new and good for tennis," Leconte said, as quoted by Tennis World USA. "I really hope it works because if it does, it could be something special for Novak."
"I really believe that he can help Novak find his way back to the top. Andre has the strength of personality to give Novak advice. He had the experience of coming back after injury problems and other setbacks to come back from 150 in the world to number one. It's not about coaching.
"I think the likes of Novak, Roger (Federer) and Rafa (Nadal) just need something new; a brand new direction. I really hope Novak has enough strength and power to produce what he produced last year," the Frenchman added.