Roger Federer's decision to miss a second consecutive French Open has come in for criticism from world number 22 John Isner. The 18-time grand slam champion will skip the premier clay court event of the season in order to prepare himself for the remainder of the campaign, though it is not a decision which is universally popular among players on the ATP Tour.
Rivals Novak Djokovic and Rafael Nadal have accepted the withdrawal which enhances their own hopes of claiming the title at Roland Garros, while Andy Roddick believes the decision is "smart" as the 35-year-old seeks to improve his hopes of winning a record-breaking eighth Wimbledon title. But Isner has spoken out over the announcement and though he respects the motivation behind the decision admits he would never miss a major tournament to improve his future prospects.
"He has 18 grand slams, and it's not like he's never won the French,'' Isner told the New York Times. "He's got it. I'm trying to put myself in his head, in his shoes, and I think it's smart. He's not chasing the number-one ranking, either. He's focusing on three or four big goals this year, and Wimbledon is one of those. You don't want to miss a slam. I would never do that, unless I couldn't physically take the court."
In the past 39 years, just three different players from the men's and women's game have won the French Open and Wimbledon in the same year. Federer himself achieved the feat in 2009 when he won his only title in the French capital; Nadal twice in 2008 and 2010, and Bjorn Borg in three consecutive years between 1978 and 1980.
On the WTA tour, only Martina Navratilova, Steffi Graf and Serena Williams have completed the infamous double. American Pam Shriver, who at one stage missed 10 straight French Opens during her career in order to enhance her Wimbledon hopes, has defended the decision and believes Federer has genuinely boosted his hopes of claiming the title at SW19 in July.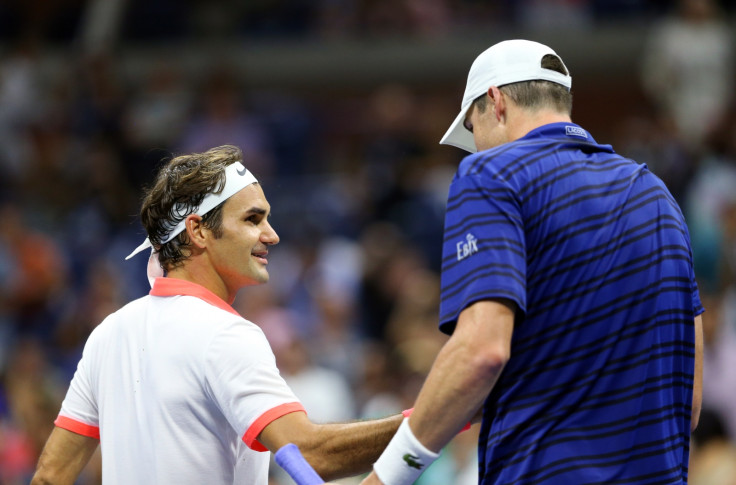 "He [coach Don Candy] felt that in a six-week period you couldn't expect to be at your best at both," Shriver said. "You just couldn't peak for two majors, unless you were exceptional, and that would be Bjorn Borg in our era. And then Martina did it, and then Graf. But it was the best of the best of the best. That wasn't me. He [Federer] may not win Wimbledon, but he has a much better chance of doing it because of this.
"Even if you're bad on clay, if you're a top player and you have a mentality that you can win, you should play, because the number of women who can win right now, who have the opportunity, is so wide open. In the men's game, it's a lot more narrow, because you have this guy called Rafa who is on a roll again."