EE has launched the world's first wearable 4G camera that will enable you to livestream your day-to-day or broadcast special moments in your life in real-time. The small device, called the 4GEE Capture Cam, clips onto the user and connects over the EE network to offer voyeurs a whole new perspective on what's going on.
The ability to broadcast live HD video at the press of a button could blow open a host of opportunities for both consumers and businesses as potential uses include absent friends and family watching a birthday party or wedding, to companies conducting live virtual staff training.
"We've designed the 4GEE Capture Cam to be lightweight and wearable, making it effortless to carry around with you wherever you go. Whether you're streaming a family member or friend's wedding, or a property viewing for a customer, EE has the innovative products and 4G network to keep you connected," Chris Traggio, Director of Connected Products, EE said.
Online estate agent eMoov is currently using the technology to conduct property viewings via live streams, which frees up potential buyers' time as they could, in theory, look around properties from their desk. Users can capture their everyday happenings for viewers using the personal broadcasting service Skeegle – a free, private-streaming service that works with an iOS and Android app.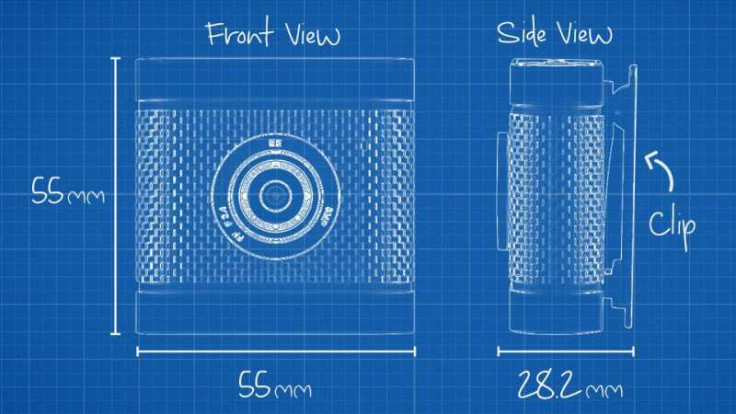 The 4GEE Capture Cam is a square-shaped device that weighs just 90g and is only 55mm in width and height. It shoots 1080p HD video and can take 8MP stills, plus has 4GB of internal storage that can be expanded to 64GB with an external memory card. With a clip on the back as well as accessories to mount on selfie sticks, helmets, surf boards, and bikes there are plenty of ways consumers can unobtrusively attach the camera to turn themselves into roaming cameras.
4GEE Capture Cam price
The 4GEE Capture Cam costs PAYG customers £129.99 with 2GB of pre-loaded data; £149.99 with 6GB; or £199.99 with 24GB. Pay monthly plans cost £10 or £15 per month for 1GB and 2GB of data respectively, with an upfront cost of £9.99 for new customers, or nothing for those already on 24 month plans.