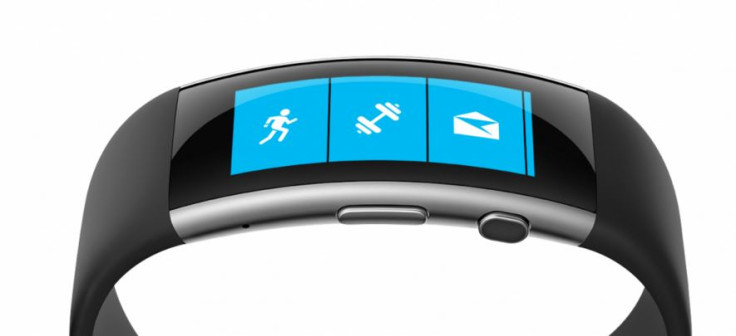 Microsoft's anticipated second-generation smart band is now on sale in the UK starting at £199.99. It went on sale in the US through the Microsoft Store and a few selected retailers on 30 October.
Available for purchase in three different sizes – small, medium and large – Microsoft Band 2 was on pre-order via Microsoft UK Store following the "Windows 10 device" launch event on 6 October. The band is bundled with a USB charging cable and a quick start guide.
Microsoft is also selling the ZAGG invisibleSHIELD screen protector for Microsoft Band 2 at £12.99 and USB cable at £15.99 separately. The company is quoting 3-5 days for standard delivery and £10 for express delivery and ships within a day or two. The Band 2 is also in stock at Amazon, but only the medium and small models are available. Orders for the large version will be delivered on 27 November.
Amazon is now offering huge discounts on the original models with the small Band now reduced to £77.99 from £169.99. Similarly, the medium and large sizes are now priced at £97.99 and £74.99 respectively.
Microsoft Band 2 works with iOS, Android and Windows devices. Alongside a total 11 sensors including GPS, UV monitor and barometer, its continuous heart monitor tracks heart rate, calorie burn and sleep quality. You can even get email, text, calendar and call alters on the go. Microsoft says the battery would last for up to 48 hours of normal use from a single charge, but noted that features like GPS could impact the battery performance.