Npower's chief executive Paul Massara dubbed his rival's pledge, to forgo his bonus, as a "gimmick" and delightfully declared he wouldn't give his up.
However he did say that he would give up his extra £150,000 a year, which is paid on top of his £600,000 annual salary, if he didn't hit certain targets tied to employee and consumer satisfaction.
"My bonus is linked to my performance, is linked to getting it right for customers, and is linked to employee satisfaction. All my team are linked to that. If we don't deliver on that, we don't get a bonus," said Massara in a BBC Hardtalk interview.
"Gimmicks of saying, 'I'm going to reduce my bonus' - if [Centrica's] Sam [Laidlaw] was earning five million [pounds] a year and he's willing to give a million, good for him," he added, as if £150,000 extra a year is meagre.
Granted, Laidlaw's total pay package for 2012 stood at £4.96m (€5.86m, $7.92m). This amount includes a £2.6m "long term incentives" bonus scheme.
Massara's bonus is a lot less than Laidlaw's but one would hardly call it small when thousands of families across the UK will struggle to keep their houses warm with the fuel these bosses' companies provide.
To be clear, I have never been one for bashing bonus payments, in fact, if it is related to performance, it is much easier to either not pay or claw-back in the event of wrongdoing or a scandal, than paying a higher basic salary.
But, so OK Mr Massara, if it related to the performance indicators you suggest, surely you'll be giving it up this year?
Soaring Bills and Profits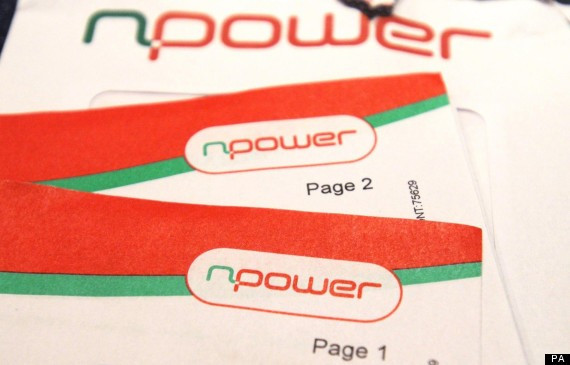 Npower racked up a retail supply business operating result of £175m in the first nine months of 2013, up £13m on the same period last year, according to its interim results.
"Npower aims to make around 5% profit in supplying energy to homes across Britain, but in the first nine months of 2013, we have made an average of £14, or 3.2%, on a domestic customer account," said Massara.
Massara has clearly performed well for shareholders.
However it would be hard to not make a profit considering colder weather conditions, a rise in household energy bills and zero corporation tax payments for three years at least.
If his bonus is purely linked to performing to the shareholders then he has done a great job.
But his TV interview declaring what his bonus is pegged to, such as customer and employee satisfaction, may say otherwise.
Customer Satisfaction
Massara maybe chipper that he has reeled bumper profits for a company that provides basic human needs such as gas and electricity at high costs.
The 'Big Six', which accounts for 99% of Britain's energy sector, has hiked up household bills by 11.1% on average.
Npower and others claims that soaring household bills is mainly due to the rise in wholesale energy prices.
However, it would be interesting to actually hear some of the chiefs' responses over the Ofgem's data that debunks this claim completely.
The energy watchdog revealed that wholesale prices have only risen 1.7%.
Massara claimed that he and 'all his team's' bonuses are linked to "getting it right for customers," so it would be pertinent if he could explain why it is hiking household charges for electricity and gas by 9.3% and 11.1% respectively this month.
It also raised them last year too.
Surely racking up triple the amount of customer complaints than any of its rivals also rubs salt in the wound over customer satisfaction too.
Npower now claims the title as the most complained about energy firm in Britain.
Employee Satisfaction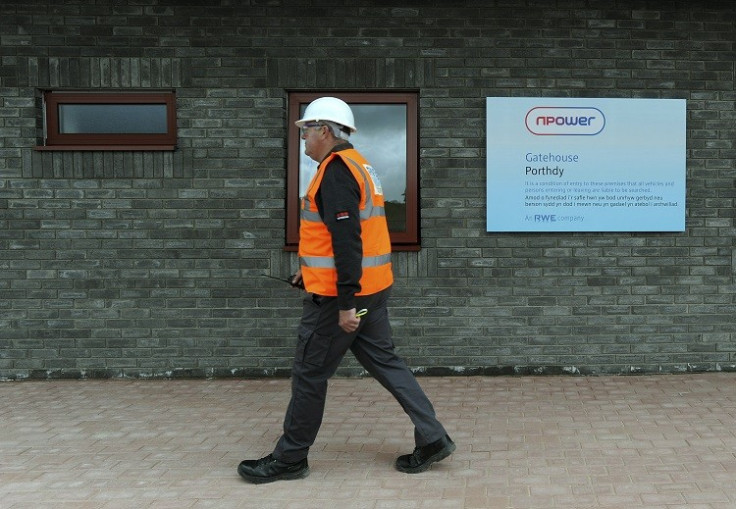 OK, so let's take a look at another one of the performance indicators that Massara unveiled in his recent TV interview; "linked to employee satisfaction."
Maybe his workers slightly less disgruntled than its customer base.
Oh wait.
RWE, which owns UK based provider Npower, told investors that a programme will be carried out between 2014 and 2016 and will result in 6,750 jobs being cut across Europe in a bid to reduce costs.
"We have identified additional measures to be implemented over the next four years, representing a gross volume €1bn," said Peter Terium, chief executive officer of RWE.
"Allowing for general cost increases, an earnings potential of at least €500m is expected to come from these efficiency measures, which should be realised in full and in a sustainable manner from 2017 onwards."
So bumper profits year-on-year but, in a bid to axe capital expenditure, jobs will be lost.
Great for the shareholders, lousy for the employees.
I'm pretty sure that employees aren't 'satisfied' that they could be out of a job just after Christmas.
The thing is, npower has still not revealed how many in the UK will lose their jobs, and it's unlikely we'll know for a while as the group suspended a trade union negotiator and warned other officials about speaking to the media about potential job losses in Britain.
IBTimes UK obtained an email written by Louise Williams, a HR business partner at Npower, warning union officials not to break confidentially agreements over the company's potential job loss plans.
When one of the IBTimes UK journalists contacted npower over the job cuts and the suspended worker, we were warned of 'sensationalist headlines.'
However, axing around 10% of your workforce, one would say, is a pretty big deal.
So there you have it Mr Massara. You criticise Laidlaw for providing a 'gimmick' by giving up his bonus, but if yours is linked to the indicators you unveiled in your interview, then surely you have to rethink this year's cash pile.
But if it is purely linked to bumper profits for shareholders then keep hold of it but stop using your own gimmicks by saying it is linked to "getting it right for customers."