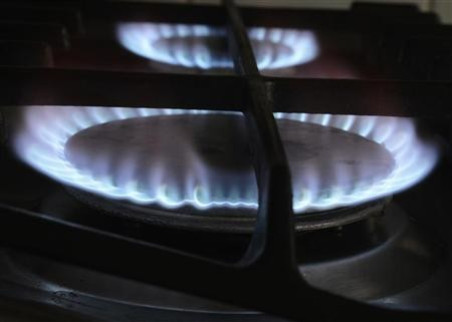 Ofgem data has revealed that wholesale energy prices have only risen by 1.7% despite the big six energy companies in Britain blaming this for hiking up household bills by 11.1%.
The "Big Six" accounts for 99% of the country's energy sector.
Analysis of the Ofgem data also shows that wholesale prices would have only added £10 onto the average household bill to reach £610.
The average net profit margins of the largest energy providers has more that doubled over the past year. Ofgem data shows that profit margins have risen to £95, from £45.
Adding Fuel to the Fire
British energy companies have become a political football in the run-up to the 2015 general elections.
The Labour Party, has pledged to freeze energy prices until 2017 if the party wins the general election in two years.
Centrica said it will raise its household charges for electricity and gas by an average of 9.2% from November. Meanwhile, its subsidiary British Gas said its electricity and gas prices will rise by 10.4% and 8.4% respectively, from 23 November.
SSE announced it will raise its charges for electricity and gas by an average of 8.2%.
RWE npower became the third, out of the largest six energy companies in the UK, to hike energy prices.
The group said it will raise household charges for electricity and gas by 9.3% and 11.1% respectively.
Meanwhile, British Gas is pocketing around £20m a year from customers with outstanding credit on their accounts instead of refunding energy users their surplus payments.
According to a whistleblower speaking to several members of the media, British Gas has siphoned the overpayment into its own accounts when the in-credit customer changed energy supplier.
Previously, energy companies used to wait six years before using a customer's credit for their own business.