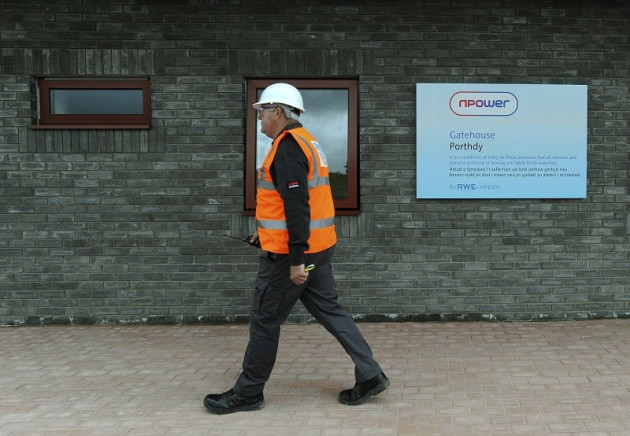 Npower has suspended a trade union negotiator and warned other officials about speaking to the media about potential job losses in the UK.
IBTimes UK has obtained an email written by Louise Williams, a HR business partner at Npower, warning union officials not to break confidentially agreements over the company's potential job loss plans.
The email emerged as RWE, Npower's parent company, announced that it plans to cut 6,750 jobs across Europe in a bid to reduce costs.
The German energy giant, which currently has more than 67,000 employees and supplies more than 16 million electricity customers and nearly eight million gas customers, said it hoped to lower capital expenditure from €4.5bn (£3.7bn, $6bn) this year to €3bn in 2016.
The company told investors the cost cutting programme will be carried out between 2014 and 2016.
But RWE has yet to release figures on how many jobs will be lost in the UK, leading to speculation from the press.
The email said, due to "another alleged breach of confidentiality", Npower suspended an employee who sat on the National Negotiating Group, which is the union/management negotiating body.
Williams warned members of the NNG that they have committed to advise Npower if the trade unions are intending to issue statements to the press, but she said it was "disappointing" to see quotes in the media which do not reflect "the discussions we have been having".
"We have made it clear that you and our people will be the first to know when we have important news to share about the business and the headline grabbing articles can and are causing great concern and anger to our people," Williams added.
"This latest alleged breach seriously brings into question how open the company should be with the trade unions prior to statutory consultation, which is disappointing given how hard we have worked at improving the relationship between us."
A spokeswoman for Npower said: "In general terms, [the trade union negotiators] are not stopped from speaking to the media, but in this particular instance the whole purpose of the [NNG] is to share confidential plans with [the trade unions]."
She added: "It is completely self-defeating if what is discussed in that group is then revealed in the media. Rumours have gone into the media, but the [job loss] decision hasn't been made.
"We're still very much working in partnership with the trade unions. We really want their support and involvement."
The HR investigation into the trade union negotiator who has been suspended is ongoing.
Louise Williams has not responded to a request for comment at the time of publication.