Nuclear war threat not deterring tourists from travelling around North Korea
The death of a US citizen and further missile tests have made the trip an unappealing one to some recently.
North Korea has dominated the news headlines for the past few weeks thanks to a series of missile and nuclear tests, as well as a war of words between Donald Trump and Kim Jong-un.
Fresh UN sanctions have antagonised Pyongyang, while weary world leaders around the Korean peninsula have urged for a cooling in the current impasse.
But for many, the hermit nation – with its closely guarded secrets – remains an attractive place to visit.
Most nations in the world tell the public not to travel to the country. The UK Foreign Office, for instance, "advises against all but essential travel to North Korea".
Routes into the country are limited: you cannot gain entry directly to North Korea, nor can you travel through the South to visit. Instead all airlines that fly into Pyongyang are either from China or Russia.
The Foreign Office warns that "there remains a threat of further missile or nuclear tests, which could lead to further instability in the country."
Normally, when such a warning is issued by the Foreign Office, tour operators cancel trips, as was the case when such advice was circulated about Tunisia in 2015.
But despite the risks, tour operators who manage the only legal way for tourists to visit the country are thriving.
Koryo Tours, one of the largest operators between Beijing and North Korea, said that they were still continuing with their tours of the nation.
The general manager of Koryo, Simon Cockerell, said: "Our trips do continue to operate, the situation on the ground for tourists in North Korea remains the same as it has been for a great many years, and we will stay in touch with the UK embassy there and other agencies as well."
Koryo and other similar operators often stay in the same hotel in central Pyongyang, and are closely watched and chaperoned by North Korean officials.
Most of the tours range from around £800-£2,200 and take tourists to specific locations that are approved by the government.
Each year, around 5,000 people visit the DPRK from Europe, with a fifth of these from the UK.
But numbers have dipped in recent months following the high-profile death of the US tourist Otto Warmbier, as well as the rise in missile tests.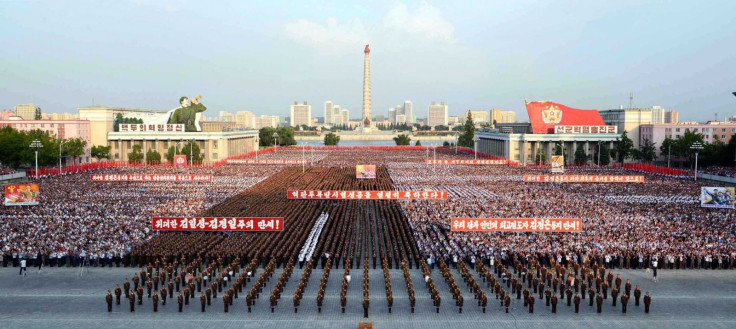 © Copyright IBTimes 2023. All rights reserved.