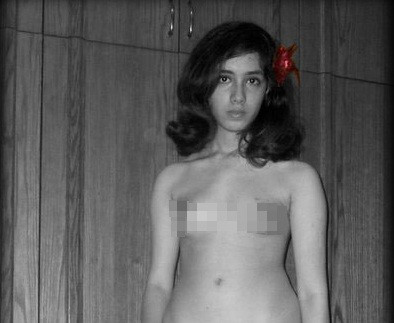 The case of a Tunisian actress who posed semi-nude for a local magazine has underlined a growing trend in the Arab world for activists to use their bodies as part of a political or social protest.
The first to stir an online controversy was Aliaa Magda Elmahdy, the Egyptian blogger who posted picture of herself naked on Twitter under her real name to protest against Islamic sexism in her country.
Israeli women have pledged their support for the 20-year-old Egyptian activist by posing naked with a banner reading "Homage to Aliaa Elmahdi. Sisters in Israel."
Elmahdy also received support from an Iranian woman, who posted nude pictures of herself on her blog, although with a block covering her face. "I don't have her courage to show my face or even my real name, but we have the same dream. To be for ourselves and not for someone else," she wrote under the pictures.
The move was immediately endorsed by human rights activist and journalist Maryam Namazie, who called on "All Nude Photo Revolutionaries" to make a calendar "in homage to Aliaa" and also to raise awareness on free expression and women's rights and against misogyny and Islamism.
Nude 'revolutionary' calendar homage to Aliaa Magda Elmahdy, the naked blogger
Another Iranian woman, the Danish-based artist Firoozeh Barafkan, posted a nude picture of herself branding a mask with the features of Elmahdy. "I would rather go naked in solidarity with Aliaa Magda Elmahdy than be silent," reads the picture's caption.
The latest development came with Nadia Bostah, the Tunisian actress who took part of a promotional campaign for her new film "Tunisian Tales" with a controversial photo-shoot. The actress also reposted the naked picture on Facebook claiming that it was "very normal" and it was meant to bring publicity to the new film.
She also reportedly told a local radio station that she did not see anything wrong in using her body for art or to express a thought. But her move sparked angry criticism on her Facebook page. One commentator wrote ""This is far from our customs that respects women enough to not trade in their naked pictures".