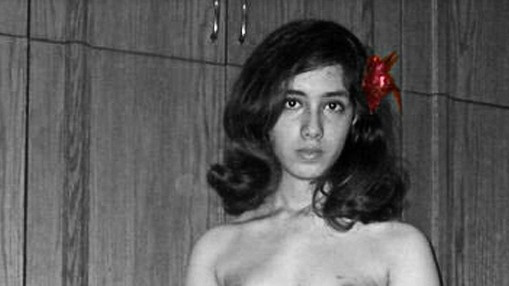 Slut Walk co-founder Sonya JF Barnett and comedian Shabana Rehman are among the people who agreed to pose nude for a calendar in support of Aliaa Magda Elmahdy, the Egyptian blogger who triggered controversy across the Arab World last month for posting nude pictures of herself on Twitter to protest against Islamic sexism in her country.
Human rights activist and journalist Maryam Namazie launched the initiative "in homage to Aliaa and in order to raise our screams against misogyny and Islamism and for free expression and women's rights".
"The idea is to have 12 photos -one for each month of the year paying homage to Aliaa Magda Elmahdy with a short quote explaining why the person has stripped," Namazie wrote on her blog.
Blogger Greta Christina, philosopher Daniel Salvatore Schiffer and columnist Joan Smith also committed to the project, which should start next year.
The pictures need to needs to address "an issue pertaining to free speech, secularism or rights and against misogyny and Islamism".
Meanwhile, another blogger, a Dutch-Portuguese woman, has published a picture of herself naked, branding a pink guitar in support of Aliaa Magda Elmahdy on the website Frontaalnaakt.
Luisa Batista Samora, an English teacher and translator, denounced on a long post the "gross injustice" of discrimination "on the grounds of sex, skin colour, religion, nationality or any other grounds".
"I want to show solidarity with all women in the world who are fighting a silent or public battle for equal rights; with the silent ones, with the more visible heroic ones who speak up. With women who show their faces and sometimes also their bodies, like Nadia Larguet en Aliaa Elmahdy," she wrote.
She reacted to the angry comments to the photo saying that they "just prove my point" and were "to be expected".
This came as a Tunisian actress has recently shaken the Arab world with a controversial photo-shoot to promote her new film "Tunisian Tales". Nadia Bostah also reposted the naked picture on Facebook claiming that it was "very normal" and it was meant to bring publicity to the new film.
She also told a local radio station that she did not see anything wrong in using her body for art or to express a thought. But her move sparked angry criticism on her Facebook page. One commentator wrote ""This is far from our customs that respects women enough to not trade in their naked pictures".
READ: Aliaa Magda Elmahdy, Nude Activism and the Arab Spring [SLIDESHOW]