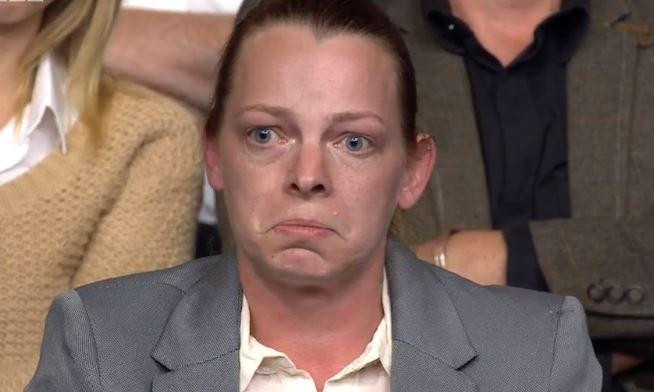 Prime Minister David Cameron has been forced to defend government plans to cut tax credits after a parent broke down in tears on BBC TV show Question Time confronting a Conservative minister. Mother-of-four Michelle Dorrell said she had been betrayed after voting for the Tories in the election only for the government to cut tax credits which her family depends on.
"I voted Conservative originally because I thought you were going to be the better chance for me and my children," she told Energy and Climate Change Secretary Amber Rudd. "You're about to cut tax credits after promising you wouldn't."
"I work bloody hard for my money to provide for my children, to give them everything they've got and you're going to take it away from me and them. I can hardly afford the rent I've got to pay, I can hardly afford the bills I've got to do, and you're going to take more than me."
In an interview with the Telegraph the day after the programme, Dorrell, 35, who runs a nail bar in Folkestone, praised Labour leader Jeremy Corbyn. "He will divide opinions up and down the country," she said. "But he is bringing back the democratic process where everyone has different opinions. He is listening to the people."
Defending the government's £4.5bn tax credits cut, Cameron's spokesman said: "The point the prime minister and government is trying to get across is that it's important you see that the changes we are making in tax credits are part of an overall package of changes, designed to ensure we push wages up.
"It's worth remembering with tax credits... they have increased over the years and so the spend on tax credits has gone up and up and up. If we're going to tackle the overall welfare budget and try to move us away from being a high welfare country to a low welfare country, then this is something we have to look at."
The House of Commons approved the cuts to tax credits, which are to come into effect just before Christmas. A handful of Conservatives voted against the measures, and there is concern about the number of low earners they could affect.