As a UK parliamentary candidate, much time is spent travelling criss-crossing the constituency that you are campaigning to represent. For me, that is the beautiful countryside of East Sussex.
But rural though it is - the High Weald is one of England's hidden countryside gems - we are only 50 miles from London and many people make the daily trek into the morass of the city to earn a crust.
Leaves on the line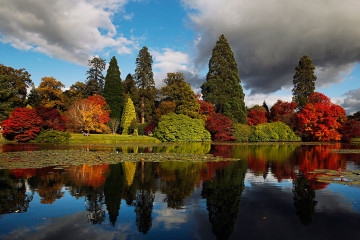 As you sink comfortably into your seat on your electrified train carriage to read this column, picture our commute to London on a noisy diesel train in packed carriages on a single track which is frequently blocked, broken or subject to "leaves on the line" (a wonderful British excuse for autumnal rail delays that stretches the bounds of credibility).
That's the reality of commuting from the bucolic Sussex countryside towns of Uckfield, Buxted or Crowborough.
Unsurprising then that at every public meeting In October, I met with one of the superb local campaign groups pressing for an upgrade to our railway. It is a campaign the sitting MP has strongly supported and one I shall certainly put my efforts to, leaves or no leaves.
Raising the profile of prostate cancer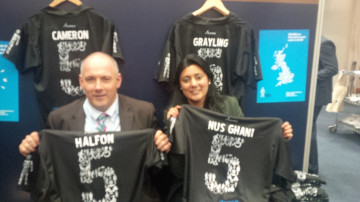 October is now officially recognised as Breast Cancer Awareness month. Having worked as a campaigner for a cancer charity, getting across the right messages about early detection and treatment is something I feel strongly about.
But while breast cancer is the highest profile version of this terrible disease, other cancers have had less attention and need greater awareness.
This is why I was pleased to support the charity Prostate Cancer UK and its #MenUnited campaign. I can help in a small way by including men in discussions on cancer and by raising it at my public meetings in Wealden.
Halloween trick-or-treat from the EU
The week ended with family time and dinner at our local pub. To my family's horror I slipped back into candidate mode as I overheared a conversation on politics and much discussion on the Conservative parliamentary candidate who apparently hailed from some exotic location called Birmingham.
I could not resist and went over and introduced myself and explained I hailed from far more an exotic location than Birmingham and we chatted about politics and inevitably about Europe. I hope I did not spoil their pints.
The EU is dominating debate this autumn, having slapped Britain with a €2bn (£1.7m) bill for securing an economy that has grown faster than expected. Seems Halloween was delivered early by the EU; we offer the treat of balancing the books and economic growth and the EU gives the trick of a big bill. Beware this Halloween on whose door you knock and what treats are offered up.
Nus Ghani is standing for the Conservative Party in Wealden, East Sussex at next year's general election. You can follow her on Twitter @Nus_Ghani or go to the Wealden Conservatives website.