Singapore's nuTonomy, an autonomous vehicle start-up founded by MIT alumni, has beaten the likes of Uber and Google to launch public trails of the first self-driving taxi service. Selected individuals in Singapore will take part in maiden trial run on Thursday (25 August). They will be able to hail a free ride through their smartphones. However, the car will have a human backup driver and co-pilot on board for now.
"nuTonomy's first-in-the-world public trial is a direct reflection of the level of maturity that we have achieved with our AV software system. The trial represents an extraordinary opportunity to collect feedback from riders in a real-world setting, and this feedback will give nuTonomy a unique advantage as we work toward deployment of a self-driving vehicle fleet in 2018, " said CEO and co-founder of nuTonomy, Karl Iagnemma.
The trial run will take place in a small business district in Singapore called one-north, a space dominated by tech firms and biotechnology companies. Tech companies like Google and ride hailing firms like Uber have been testing these cars for a while but this is the first time the vehicles have been open to public use. The trial has been timed well by the start-up as Uber recently announced that by the end of August it will also conduct such public trial runs for free.
Through its own trials, nuTonomy intends to collect and evaluate valuable data related to software system performance, vehicle routing efficiency, vehicle booking process, and overall passenger experience which can help the company to be prepared for a full-fledged launch. The company has said a full-fledged fleet will start operations from 2018.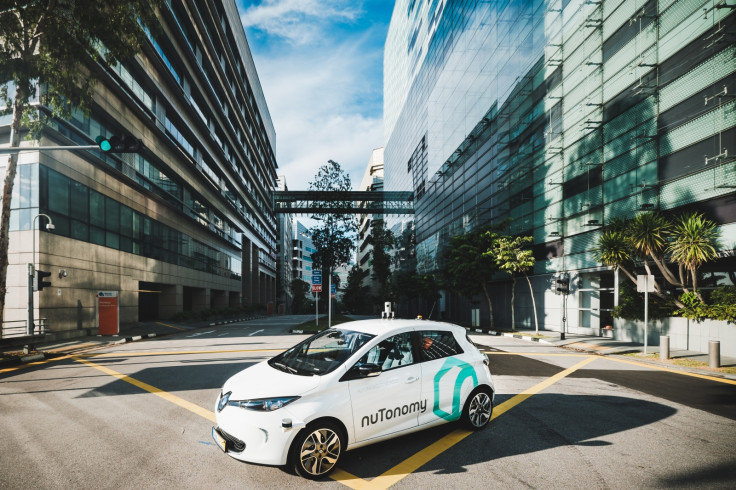 Regarding competition from Uber, the world's largest ride-hailing company, Doug Parker,chief operating officer of nuTonomy said, "Quite frankly I think Uber is the Goliath and we need to show that our technology is working and getting to a level of maturity that is viable for the marketplace.We're in a technology race here and I think there are going to be a handful of winners."
The company successfully gained a $16m (£12m) Series A funding led by Highland Capital Partners in May this year that included participation from Fontinalis Partners, Signal Ventures, Samsung Ventures, and EDBI, the dedicated corporate investment arm of the Singapore Economic Development Board.