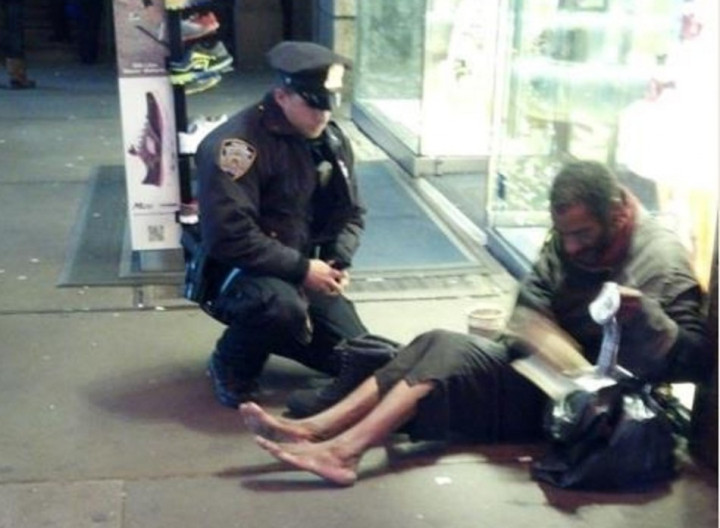 The US has found its Christmas hero for the year - a New York policeman who gave a pair of new boots to a barefooted homeless man in Times Square.
NYPD officer Larry DePrimo was patrolling the busy square in central Manhattan when he spotted a man sitting outside a store in the cold with nothing to cover his feet.
"It was freezing out and you could see the blisters on the man's feet. I had two pairs of socks and I was still cold," DePrimo, 25, told The New York Times.
DePrimo then walked into a store nearby, bargained a 25 per cent discount with the salesman on a pair of $100 all-weather boots and thermal socks, and gave them to the man.
"[He] smiled from ear to ear. It was like you gave him a million dollars," the officer said.
The scene was captured on film by Jennifer Foster, an Arizonan tourist who sent the picture to the police department. After it was posted on the police website it went viral on the internet.
The snap received about 350,000 likes, was shared more than 98,000 times, and was commented on by about 20,000 people.
Neo-Santa DePrimo was interviewed by several media and became a national hero.
Santas Flock to Swiss Town of Samnaun for Annual World Championship