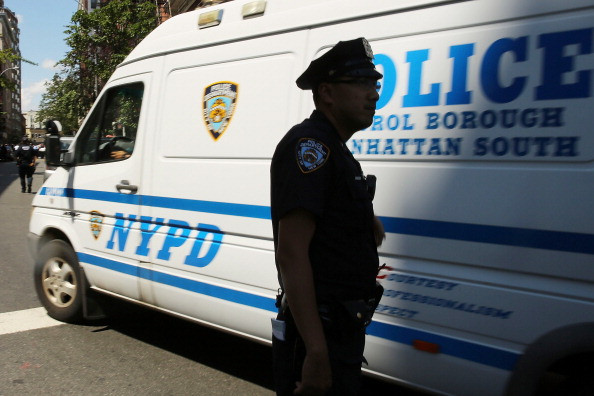 The New York City Police Department (NYPD) and other law enforcement agencies have been put on an high terror alert after Isis released a new video urging jihadists to "rise up and kill police officers and civilians".
In the video Isis spokesman Abu Mohammed al Adnani said: "Do not let the battle pass you by wherever you may be. Strike their police, security, and intelligence members, as well as their treacherous agents."
Adnani said if jihadists did not have an explosive or a weapon with which to attack their chosen adversary, they they should instead "smash his head with a rock, or slaughter him with a knife, or run him over with your car".
NYPD deputy-commissioner for counterterrorism, John Miller, said al Adnani was capturing the momentum from the Paris attacks as part of the group's messaging strategy.
"Isis appears to be renewing or recycling previous threats made in an audio tape released by Isis spokesman Abu Mohammed al Adnani in September which called for attacks by supporters on France and other Western countries in retaliation for air strikes in Syria and Iraq," said CNN terrorism analyst Paul Cruickshank.
"They are hoping that the attacks in Paris by a group which included a self-professed Isis follower will inspire other attacks in the West."
The NYPD internal memo, obtained by CNN stressed that law enforcement should "remain alert and consider tactics at all times while on patrol".
"Pay attention to people as they approach and look for their hands as they approach you. At least one officer must stand outside the vehicle at all times. Pay attention to your surroundings," read an email obtained by the New York Post.
The Federal Bureau of Investigation and the US Department of Homeland Security has issued a similar alert to other law enforcement bodies across the country.