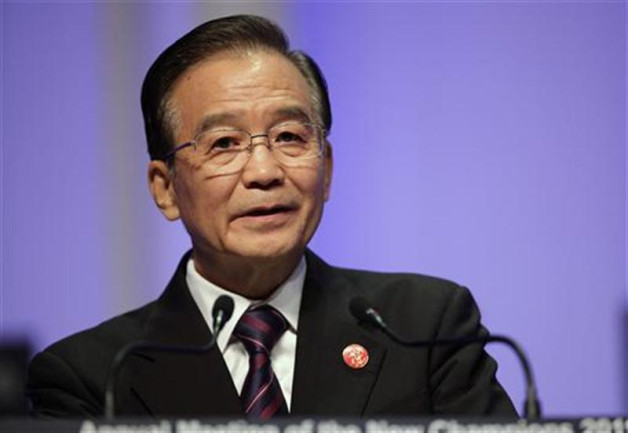 The New York Times has claimed that China has blocked its websites inside mainland China after it published an investigative report on the wealth of the closer circle of outgoing Chinese Prime Minister Wen Jiabao.
Beijing authorities have blocked both the English and Chinese versions of the website and are also seeking to censor the words 'The Times' or 'Wen Jiabao' or 'NYT' from appearing in the country's popular social network site and the twitter-equivalent Sina Weibo.
According to reports, many articles which cite the original story are also being blacked out.
"Many relatives of Wen Jiabao, including his son, daughter, younger brother and brother-in-law, have become extraordinarily wealthy during his leadership," said the NYT report elaborating on how the extended family of the Chinese premier has accumulated a wealth of worth at least $2.7bn (£1.67bn).
The Chinese government has not responded officially to the censorship so far.
"China maintains the world's most extensive and sophisticated system for Internet censorship, employing tens of thousands of people to monitor what is said, delete entries that contravene the country's extensive and unpublished regulations and even write new entries that are favourable to the government," said NYT adding that it hopes access to its websites gets restored shortly.
Though there were rumours of China's political inner circle becoming wealthy, the magnitude and the sensitive timing of the report have annoyed the Chinese communist government.
This is not the first time the Chinese government is resorting to the censorship techniques. Earlier in 2012, Bloomberg website was blocked after it published unwelcomed revelations about the heir-apparent Xi Jinping.