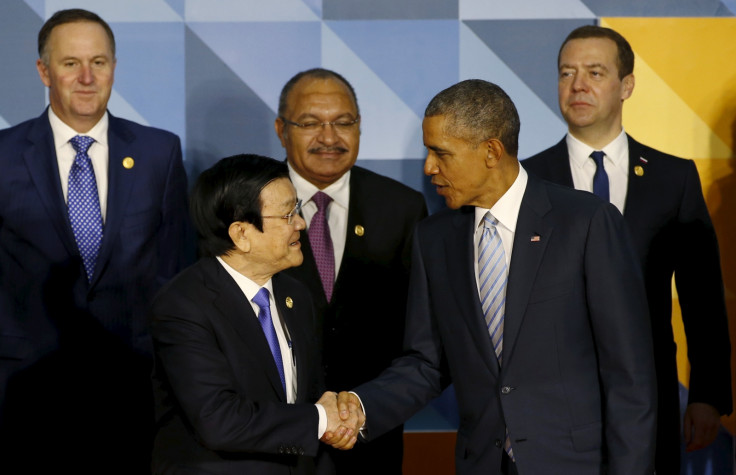 President Barack Obama could decide to remove restrictions on the sale of arms to Vietnam, just ahead of his visit to the Asian country on 23 May.
The White House has said it has received full support from the Obama administration and even from some US Congress members to fully remove or at least ease the ban on weapons sales. This will mark a significant shift in US policy that could strengthen ties between the two countries.
However, the US has also indicated that human rights concerns could be an obstacle to progress towards lifting the arms embargo, a step the former wartime enemy has long lobbied the US to take, Reuters reported.
"It will be subject of discussion with the Vietnamese. It's something that we obviously have been looking at... in the context of our broader relationship," Obama's deputy national security adviser, Ben Rhodes said.
The embargo has been in place for several decades, despite diplomatic ties coming to normal after the end of the Vietnam War, and signing of a bilateral trade pact in 2001.
Meanwhile, Obama could face strong opposition from China and possibly even trigger its anger, as the latter had expressed disapproval when Washington partially lifted restrictions on maritime arms sale in 2014. The US has been helping smaller countries against Beijing without actively taking part in the disputes directly. Hence, China could now view the lifting of the restrictions as Washington's attempt to compete with Beijing's interest in Vietnam.
"It will undoubtedly be seen as aimed at weakening China's position and influence in the region," Bonnie Glaser, an expert in Chinese politics told AP.
Although the White House has not revealed details about the kind of weapons they may approve for Vietnam, Senator John McCain from the Republic of Arizons, who was a US prisoner of war in Vietnam, said: "Vietnam should be allowed to purchase land and sea-based platforms that facilitate the Vietnamese armed forces' ability to operate more effectively on, above, and within its territorial waters," the Wall Street Journal reported.
"We cannot ask our partner to contribute more while continuing to take steps to directly limit the level of their contribution. The time has come for a full lifting of this prohibition," he added.