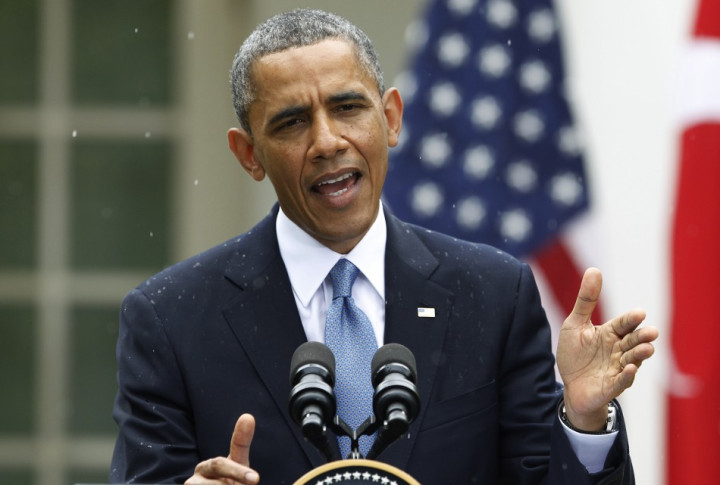 A string of scandals buffeting the US administration has not damaged voters' confidence in President Barack Obama.
Obama has defied expectations that his popularity would plummet amid public unrest over scandals surrounding the Internal Revenue Service (IRS), Associated Press and Benghazi. Three polls have shown him holding his ground in terms of public perception.
The poll results were revealed after it emerged that ahead of the 2012 presidential elections, IRS employees singled out tax-exempt status applications made by groups that had Republican links. Tax staff trawled keywords such as "tea party" and "patriots" in applications and put the applicants under extra scrutiny, it was reported.
According to a Washington Post-ABC News poll, 74% of Americans believed that the US tax agency conduct was inappropriate. Forty-five percent were convinced that the administration had tried to cover up the scandal.
Obama condemned IRS malpractice and maintained that he learned about it from the news although Treasury investigators were looking into the matter in April.
The same Washington Post-ABC News poll showed that the president's approval rating was 51% - one point up on April.
According to the latest CNN poll his approval rating had gone up to 53% in May from April's 51%.
His high score came despite 53% of almost 1,000 Americans questioned by CNN saying they were dissatisfied with the government's handling of the terrorist attacks against the US consulate in Benghazi in September.
52% of those polled also found unacceptable the seizure by the Justice Department of Associated Press phone records reportedly in relation to a Yemen terrorist plot story.
Strong economic record
A third poll, this one by Gallup, put Obama's approval rating for April on 49% - holding steady.
According to some analysts, the reason for the president's healthy showing was his strong economic record.
US real gross domestic product is expected to increase 2.5% in the first quarter of 2013, and unemployment rate has dropped to 7.5% in April, down 0.4 on January, according to official data.
According to the Washington Post-ABC News poll, 48% of Americans approve Obama's handling of the economy and more than 56% say the US is on the mend.
New York Times' blogger Nate Silver noted that if it was not for the three scandals, Obama's overall popularity would be even higher.