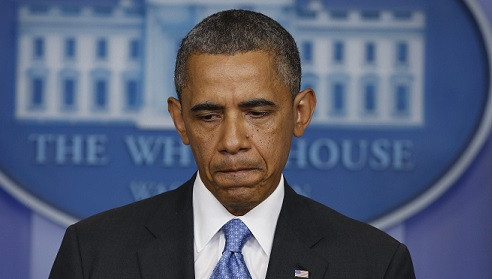 President Barack Obama will call for an end to the practice of capturing phone data from millions of US citizens following eight months of leaks from NSA-whistleblower Edward Snowden.
Obama will speak at the Department of Justice in Washington on Friday afternoon and according to senior officials within the Obama administration who spoke to AP and Reuters, the president will confirm a major overhaul of the National Security Agency program which sees it collect metadata from millions of phones belonging to foreigners and US citizens.
The announcement by Obama comes on the same day as the latest leaks from Snowden, published by the Guardian, revealed that the NSA has a program called Dishfire which has allowed it to collect about 200 million text messages per day across the globe.
The spy agency used the collection and storage of SMS messages to extract information on people's travel plans, contact books, financial transactions and credit card details.
Restore faith
Obama's announcement will be seen as an attempt to restore faith in the US intelligence agencies following months of highly damaging exposes from Snowden's documents.
In addition, Obama will order that, effective immediately, "we will take steps to modify the program so that a judicial finding is required before we query the database," a senior official told Reuters, revealing the details of the speech on condition of anonymity.
An official speaking to AP said the president will look to modify the collection program — known as Section 215 of the USA Patriot Act — to require a judicial finding before the phone record database can be accessed.
While Obama is looking to appease public anger, he will also face a backlash from those in the intelligence community for what will be perceived as much stronger changes than expected.