In addition to commuting the sentence of whistleblower Chelsea Manning, outgoing US president Barack Obama shortened prison sentences for 209 other people on Tuesday (17 January) while pardoning another 64.
The move makes Obama the president with the greatest number of commutations in US history, issuing more commutations than the last 12 presidents combined.
Obama has now commuted the sentences of 1,385 individuals in total, with 504 of those previously sentenced to life imprisonment.
Aside from Manning's clemency, who are some of the other big names to be granted a "second chance" as Obama leaves office?
Retired General James Cartwright
The former vice chairman of the Joint Chiefs of Staff leaked information about a US-sponsored cyber attack on an Iranian nuclear facility to reporters with a virus called Stuxnet.
When questioned by the FBI, Cartwright denied he was the source of the leak, but was later caught out. He pleaded guilty in October and was due to be sentenced on this month, but has instead now been pardoned.
Oscar Lopez Rivera
The Puerto Rican independence activist is believed to be one of the world's longest-serving political prisoners.
Rivera, 74, has been incarcerated for 35 years for his role in fighting for Puerto Rico's independence. He was convicted of "seditious conspiracy" for plotting against the US, who considered him a terrorist.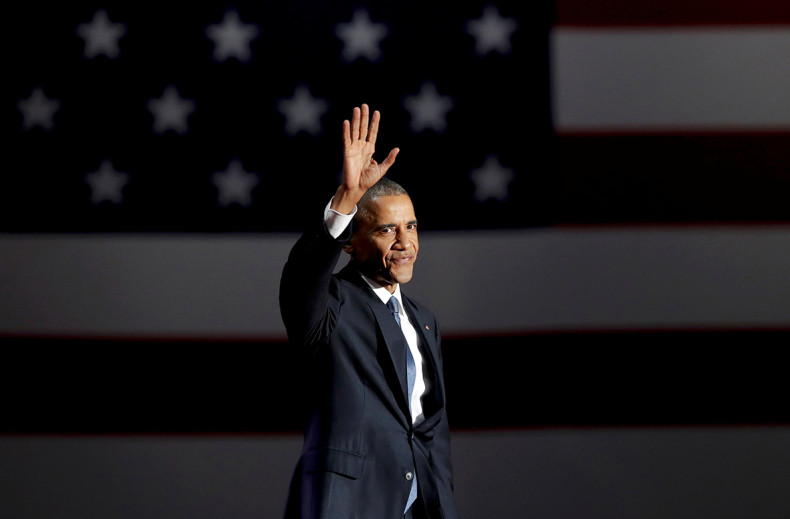 Arboleda Ortiz
In a Missouri court in 2000, Ortiz was sentenced to die for his role in a murder and in drug trafficking. However, he maintained that officers who questioned him never told him he had a right to an attorney or a right to remain silent.
Obama commuted the death penalty punishment to life imprisonment. Anti-death penalty advocates hailed the decision, saying Ortiz is intellectually disabled and his execution would therefore have been unconstitutional.
Ian Schrager
A co-owner of the New York City nightclub Studio 54, Schrager was convicted of tax evasion. After serving time in a jail, he became a well-known hotelier. He has now been pardoned.
The full list of those who had their sentences commuted by Obama in 2017 can be found here.
On 17 January, the Department of Defense also confirmed the names of eight of the 10 inmates from Guantanamo Bay who will be transferred to the Gulf state of Oman.
Despite Obama's pledge to close the Cuban prison, 45 detainees will remain in Guantanamo as President-elect Donald Trump takes office on Friday (20 January).
The inmates to be transferred from Guantanamo Bay are:
Ghaleb Nassar Al Bihani
Mustafa Abd al-Qawi Abd al-Aziz al-Shamiri
Karim Bostam
Abdul Sahir
Musab Omar Ali Al-Mudwani
Hail Aziz Ahmed Al-Maythali
Salman Yahya Hassan Mohammad Rabei'i
Mohammed Al-Ansi