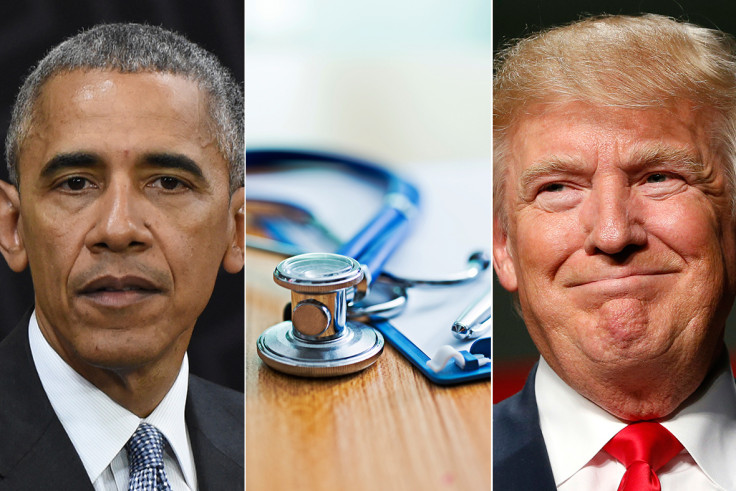 Repealing major portions of the Affordable Care Act without a replacement plan could lead to at least 18 million people losing their health insurance, a new report from the non-partisan Congressional Budget Office has revealed.
"Eliminating the mandate penalties and the subsidies while retaining the market reforms would destabilise the non-group market, and the effect would worsen over time," the report estimates.
If Congressional Republicans follow their 2015 plan to repeal the healthcare law without an alternative, the number of uninsured individuals would grow to an estimated 32 million within the first decade. The report also found that insurance premiums for individuals purchasing individual non-group coverage would double within that same period of time.
The bill analysed by the budget office would eliminate tax penalties for individuals who do not purchase insurance and would do away with spending for the expansion of Medicaid. However, it would keep requirements that insurers provide coverage to any applicant regardless of pre-existing conditions.
According to The New York Times, Republicans are cautioning that the report only analyses the potential impact of a repeal without replacement. The GOP has added that the report's numbers only represent a one-sided hypothetical scenario.
"Today's report shows only parts of the equation — a repeal of Obamacare without any transitional policies or reforms to address costs and empower patients," Senator Orrin Hatch, a Utah Republican who is the chairman of the Senate Finance Committee, said. "Republicans support repealing Obamacare and implementing step-by-step reforms so that Americans have access to affordable health care."
However, Republicans have yet to present a replacement bill, despite President-elect Donald Trump's eagerness to scrap the healthcare law. The report comes on the heels of a weekend filled with protests against the repeal led by Democrats and Vermont Independent Senator Bernie Sanders.
Sylvia Mathews Burwell, the outgoing secretary for health and human services, told the press the report showed how important it is to have a replacement ready during the healthcare law's repeal, The Washington Post reported. Burwell added: "An outline is not a plan. A framework is not a plan."
In an interview with The Washington Post over the weekend, Trump promised that he was close to completing a plan that would provide "insurance for everyone". The president-elect did not elaborate on what this plan might include.