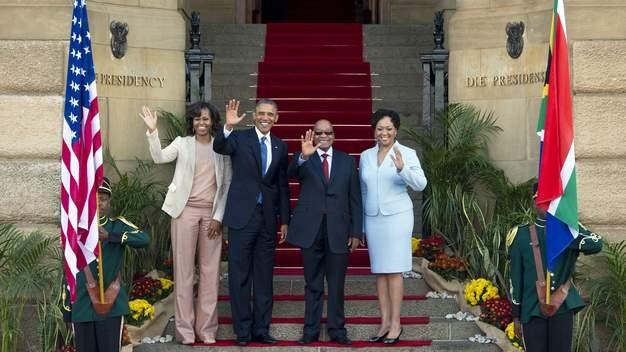 US President Barack Obama has pledged to visit the Robben Island jail where Nelson Mandela was held for 18 years by South Africa's racist apartheid regime.
The US President wants to take his children Natasha and Malia-Ann, to learn the lessons of apartheid - while Mandela fights for his life in hospital.
By visiting the prison island, Obama will be following in the footsteps of his predecessor Bill Clinton.
Clinton went with Mandela to Robben Island in 1998. Mandela spent a total of 27 years in different jails.
Obama is in South Africa for talks with President Jacob Zuma on trade and investment. But the trip has been dominated by the condition of the ailing Mandela, who remains in a Pretoria hospital receiving treatment.
Speaking about Robben Island, Obama said: "For me to be able to bring my children and teach them the history of that place and help them understand how those lessons apply to their own lives and to the future citizens of the world is a great privilege and honour."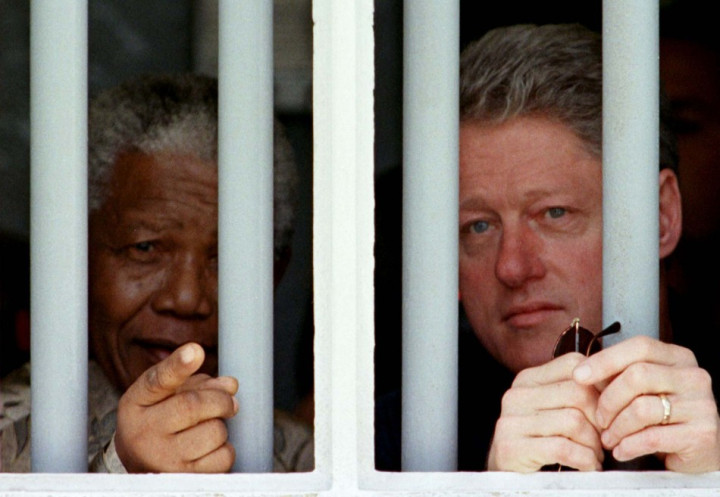 Referring to Mandela by his African clan name 'Madiba,' Obama hailed the legacy of South Africa's first black president.
"It's wonderful to be back in South Africa. Our thoughts and those of Americans and people around the world are with Nelson Mandela and his family and all South Africa.
"The struggle for freedom, Madiba's moral courage and South Africa's historic transition have been a personal inspiration to me and the world. So many regions are divided by conflict, sectarianism, religious and ethnic wars. To see the power of principle and people standing up for what's right continues to shine as a beacon.
"The outpouring we've seen in recent days shows the triumph of Nelson Mandela and speaks to something deep in the human spirit. This transcendence of race and class is what Nelson Mandela represents and that's what brings me back here."