US President Barack Obama and Israeli Prime Minister Benjamin Netanyahu are scheduled to meet in New York on the sidelines of the UN General Assembly, the White House said on Sunday.
The leaders will meet on Wednesday, a week after the US and Israel signed a new security agreement that gives the Israeli military $38bn (£29bn) in defence aid over a period of 10 years. It is the biggest such deal that the US has signed with any country. "The meeting also will be an opportunity to discuss the need for genuine advancement of a two-state solution to the Israeli-Palestinian conflict in the face of deeply troubling trends on the ground." White House spokesperson Josh Earnest said in a statement.
The statement added that the meeting "will afford them an opportunity to discuss the strong ties between the United States and Israel, as recently underscored by the finalisation of a new 10-year Memorandum of Understanding with Israel, the single largest pledge of military assistance in U.S. history,"
The Israeli prime minister "will personally thank President Obama for the military aid agreement signed last week. Prime Minister Netanyahu will discuss with President Obama the challenges in the Middle East and the ways to advance progress in peace and security," the Israeli leader's office said in a statement.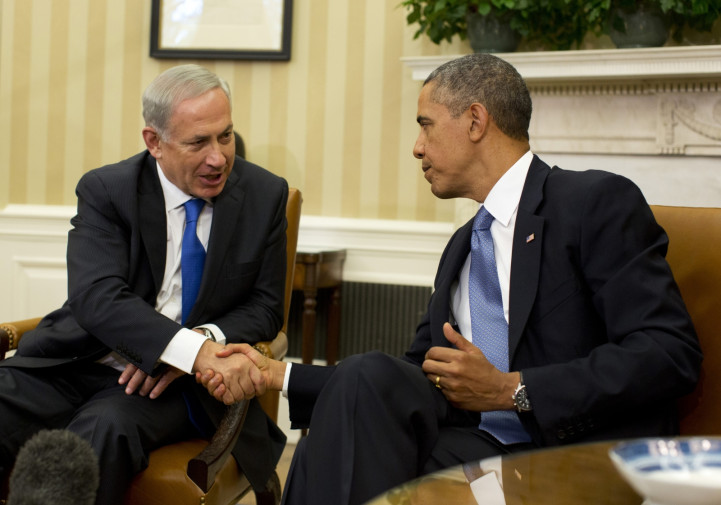 The two leaders have had a difficult and tense relationship since they assumed office, which has been underscored by a series of incidents to reflect the strains. In March this year, Netanyahu cancelled a meeting at the last minute at the White House. Obama learnt about the cancellation of the meeting through the media and did not hide his displeasure.