Barack Obama said he would give President-elect Donald Trump a chance, but did not rule out speaking out after leaving office if he feels Trump is threatening American values. Obama also urged Democrats to work with the incoming president if it is for the country's well-being.
"I want to be respectful of the office and give the President-elect an opportunity to put forward his platform and his arguments without somebody popping off in every instance," Obama said during a news conference at the Apec Summit in Lima, Peru.
He added, "As an American citizen who cares deeply about our country, it there are issues that have less to do with the specifics of some legislative proposal or battle but go to core questions about our values and our ideals, and if I think that it's necessary or helpful for me to defend those ideals, then I'll examine it when it comes".
According to Politico, Obama expressed some confidence that "reality will force him [Trump] to adjust how he approached many of these issues".
He also revealed that he encouraged the president-elect to hire "a strong White House counsel" to prevent conflict of interest and corruption issues that many fear will plague the Trump administration.
Obama encouraged congressional Democrats not to follow in the footsteps of Senate Majority Leader Mitch McConnell, who made it his mission to resist Obama at every turn.
"My advice to Democrats is, know what you care about and what you stand for and fight for your principles, even if it's a hard fight," he said. "If there are areas where the new administration is doing something that's good for the American people, find a way to work with them."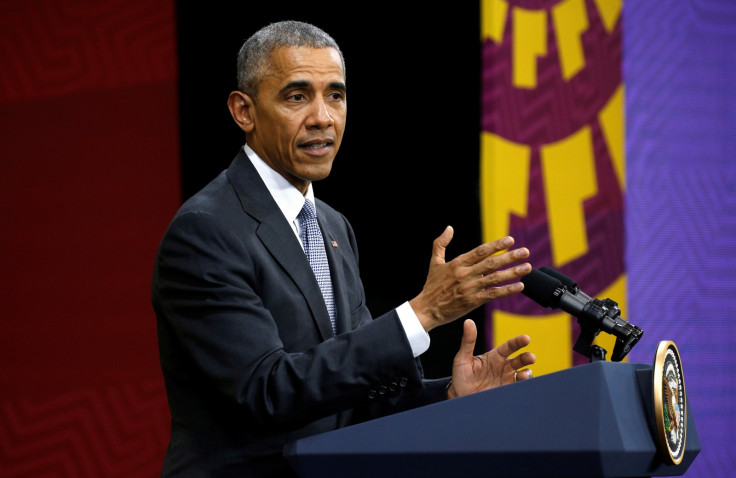 He continued: "I'm not worried about being the last Democratic president, not even for a while. And I say that not being cute—the Democratic nominee won the popular vote."
Regardless of his differences with the incoming president, Obama reiterated that he would extend Trump the same courtesy shown to his administration by former president George W Bush, the BBC reported. Bush had declined to comment on Obama's presidency, telling CNN in 2013, "I don't think it does any good."
"It's a hard job. He's got plenty on his agenda. It's difficult. A former president doesn't need to make it any harder," Bush added at the time.