Theresa May reaches out to big business ahead of Autumn Statement
The prime minister will tell the CBI she supports free markets, despite pledge to cut down on tax avoidance.
Theresa May will make an explicit appeal to business leaders as the prime minister gets set to announce government plans to cut corporation tax and increase investment to boost productivity.
The prime minister will try to position herself as pro-business and outline her support for free markets, having already faced criticism from business leaders that the government would pursue companies that regarded paying tax as an "optional extra".
In a speech to the Confederation of Business Industry (CBI) on Monday (21 November), May will announce £2bn a year more by 2020 for scientific research and will reiterate a pledge to match the lowest corporate taxes in the G20.
"We believe in business, the entrepreneurs and the innovators who employ millions of people up and down this country, the basis for our prosperity."
"We will also review the support we give innovative firms through the tax system . . . because my aim is not simply for the UK to have the lowest corporate tax rate in the G20, but also one that is profoundly pro-innovation."
Her words will be seen as a reaction to a pledge by US President-elect Donald Trump who has promised to cut the federal American business tax rate from 35% to 15%.
UK corporation tax is due to drop to 17% by 2020 and may drop even lower.
But the economic think tank The Resolution Foundation said that if it went to 15%, this would cost £10bn a year to implement, The Times reported.
Her speech comes as Facebook is set to announce it will create 500 more jobs in the UK and that it is investing in new headquarters in Fitzrovia, central London. This follows plans last week confirmed by Google for the search engine to increase its workforce from 4,000 to 7,000 by 2020.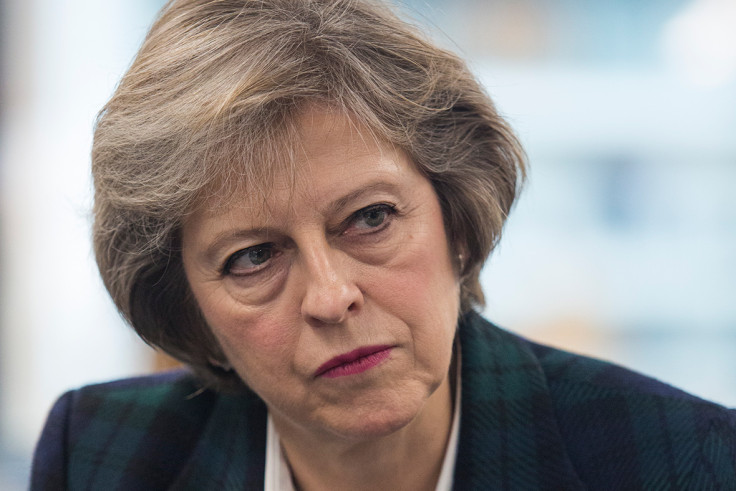 However, the prime minister's commitment to business appears to be at odds with Chancellor Phillip Hammond, who is due to give the Autumn Statement on Wednesday (23 November) and has said that any extra spending should boost growth and productivity.
He told ITV that money from increased borrowing should be focused on "productive economic investment".
"Investment in the R&D capacity of our economy, investment in our network infrastructure, the things that will improve the productivity of the UK economy," he said.
Campaigners have called for Hammond to reverse cuts to universal credit (UC) made by George Osborne, which critics have said will leave working families up to £1,300 worse off by 2020.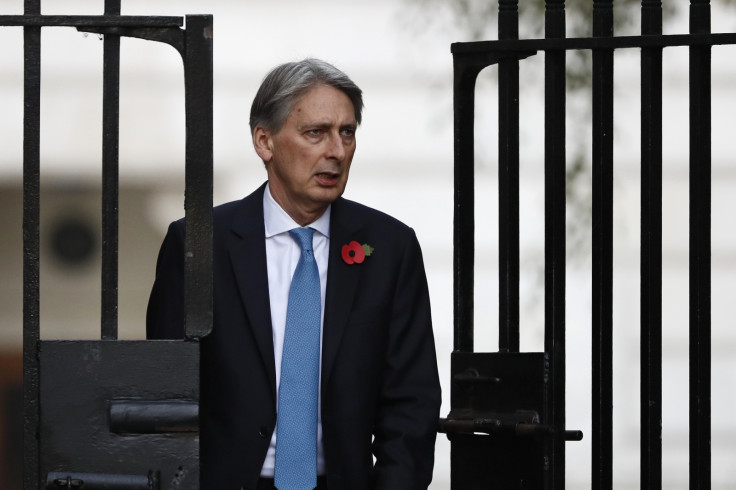 In a separate interview with the BBC, Hammond said the economy is facing a "sharp challenge" and the Government's priority would be helping Just About Managing families (JAMs).
Mr Hammond told the BBC: "Many of those forecasts are pointing to a slowing of economic growth next year and a sharp challenge for the public finances.
However research has shown that struggling so-called "JAMs" will be worse off by more than £2,500 a year by 2020 due to the combined impact of welfare cuts.
A study of 187,000 British households found that policies like cuts to universal credit and the four-year benefit rate freeze, combined with inflation and higher housing rent costs could see low-income working families lose around £48.90 a week, The Guardian reported.
© Copyright IBTimes 2023. All rights reserved.