Barack Obama will not send a formal delegation to Cuba for the funeral of former Cuban leader Fidel Castro, instead opting for top White House aide Benjamin Rhodes.
A deputy national security adviser, Rhodes will join Jeffrey DeLaurentis, the top American diplomat in the island nation as US representatives at the event.
White House Press Secretary Josh Earnest told reporters that the administration had concluded the relationship between the US and Cuba was still "quite complicated". Earnest added, "There are many aspects of the US-Cuba relationship that were characterised by a lot of conflict and turmoil, not just during the Castro regime."
According to the New York Times, Earnest noted that the Obama administration continues to have significant concerns about the Cuban government, including issues on basic human rights. "So, we believe that this was an appropriate way for the United States to show our commitment to an ongoing future-oriented relationship with the Cuban people," Earnest said.
Rhodes, who was already scheduled to visit Cuba for meetings, was a key participant in the negotiations between the two countries over the thawing of relations and the reopening of embassies in Washington and Havana.
The Cuban government declared a nine-day mourning period following Castro's death. A number of dignitaries and world leaders have descended on Havana for the funeral. Bolivian President Evo Morales, Venezuelan President Nicolas Maduro, Mexican President Enrique Peña Nieto and Nicaraguan President Daniel Ortega have all travelled to Cuba for the commemoration.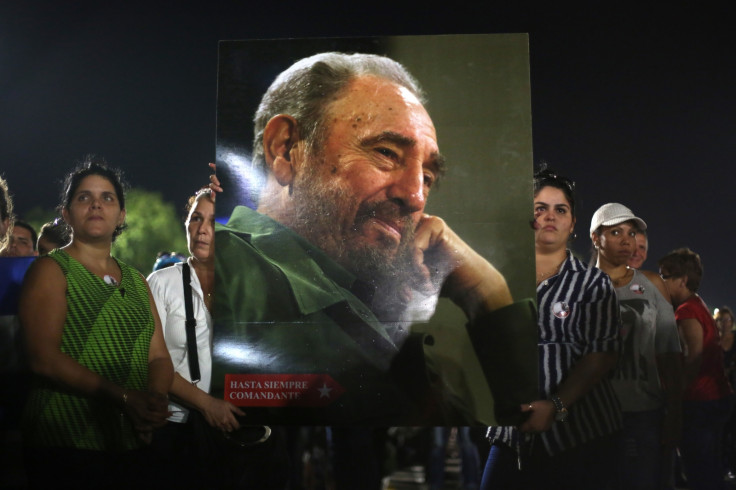 South Africa's Jacob Zuma, Zimbabwe's Robert Mugabe, Greece Prime Minister Alexis Tsipras, Ireland's Gerry Adams and former Spanish King Juan Carlos are also expect to attend.
The BBC reported that several world leaders are opting not to go to Havana. Russian President Vladimir Putin, North Korean leader Kim Jong-un, Canadian Prime Minister Justin Trudeau and Vietnamese President Tran Dai Quang will not be attending.
Also not attending will be UK Prime Minister Theresa May, French President François Hollande and German Chancellor Angela Merkel, who will be sending representatives instead.
Both North Korea and Vietnam announced days of mourning for Castro.
On Tuesday evening, tens of thousands of people filled Revolution Square in Havana, for a rally honouring Castro. People sang the national anthem and speeches were made by visiting dignitaries.