Obama on Uganda's Anti-Gay Law: 'a Step Backward'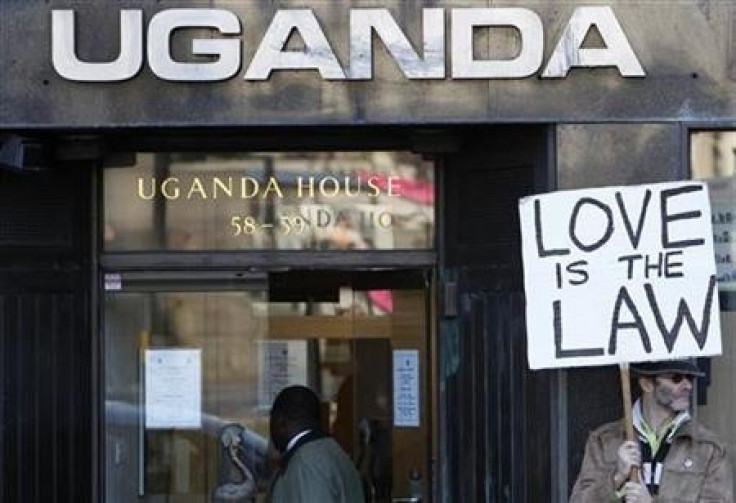 Barack Obama has warned Uganda's President Yoweri Museveni that enacting an anti-gay law will complicate relations with the US, Reuters reported.
"The Anti-Homosexuality Bill in Uganda, once law, will be more than an affront and a danger to the gay community in Uganda. It will be a step backward for all Ugandans and reflect poorly on Uganda's commitment to protecting the human rights of its people," Obama said.
Museveni temporarily rejected an anti-gay bill, passed by the parliament in 2009, that saw life imprisonment as a sentence for homosexual offences.
The rejection of the bill, however, did not mean a reversal concerning gay rights.
Museveni said that there are other ways to "rescue" people from their "abnormality", and life imprisonment is not the right method.
Museveni recently stated that he would approve the controversial anti-homosexuality laws based on the advice of "medical experts" who presented a report according to which "homosexuality is not genetic but a social behaviour".
Some of the world's top public health scientists and researchers criticised the findings in an open letter which reads: "Homosexuality is not a pathology, an abnormality, a mental disorder or an illness: It is a variant of sexual behaviour found in people around the world," states the letter.
"Lesbian, gay, bisexual and transgender people are normal."
Under existing Ugandan law, anyone found guilty of "carnal knowledge against the order of nature" can already face up to life imprisonment.
One of Uganda's most prominent gay activists, Frank Mugisha, warned that homosexuals are being driven into leading dangerous double lives and therefore indulging in risky sexual practices.
"The ones who wanted to come out will not dare to come out anymore. African culture dictates that you have to marry in a heterosexual relationship and have children. And gay people are not going to stop having sex, HIV is going to be on the increase (and) people will start dying," Mugisha told TimesLive.
Gay activist David Kato was brutally murdered in 2011 after Ugandan weekly Rolling Stone pictured his face and that of another man on its cover under the headline "Hang them!" The subhead read: "We shall recruit 100,000 innocent kids by 2012: Homos" and "Parents now face heart-breaks as homos raid schools."
The paper pledged to expose 100 gay people and printed the photographs, names and in some cases home areas of people it claimed were gay.
© Copyright IBTimes 2023. All rights reserved.