The news that Barack Obama is to be paid $400,000 (£310,000) to speak at a conference organised by the Wall Street firm Cantor Fitzgerald has generated headlines across the globe.
In an editorial titled Don't go chasing Wall Street cash Britain's Guardian newspaper argued Obama was making "a mistake". Taking the enormous fee would "allow populist critics to paint him as a pawn of moneyed interests", the liberal newspaper noted, before concluding that it would "tarnish" his presidential record.
Missing from the Guardian's mild criticism is the inconvenient fact Obama's national political career has always relied on Wall Street cash. Paul Street, author of two books about the first black president, notes on truthdig that from his time as a US Senator Obama has been "intimately tied in with the United States' corporate and financial ruling class".
Street continues: "Obama was rising to power with remarkable backing from Wall Street... who were not in the business of promoting politicians who sought to challenge the nation's dominant domestic and imperial hierarchies and doctrines."
The New York Daily News reported during the 2008 presidential campaign "Wall Street is investing heavily in Barack Obama" – a reality confirmed by the Politifact website last year: "When it comes to Wall Street contributions, Obama broke the record in 2008."
The 2016 Democratic presidential candidate Hillary Clinton agreed that Obama took record amounts of money from Wall Street in 2008, though she maintained this did not stop Obama standing up to big finance and passing tough regulation.
As with many things, Clinton is very obviously wrong on this.
In the real world, against a background of popular rage directed at Wall Street following the 2008 financial crash President Obama chose to stuff his incoming administration with Wall Street insiders.
Larry Summers, who as Deputy Treasury Secretary under Bill Clinton played a key role in the deregulation of the finance sector that led to the 2008 financial crisis, was appointed Chief Economic Advisor.
Heading the Treasury was Timothy Geithner, a protégé of Bill Clinton's deregulation-happy Treasury Secretary and former Citigroup chairman Robert Rubin. Geithner's Chief of Staff was Mark Patterson, a former lobbyist for Goldman Sachs, while his deputy Neal Wolin was a former chief executive for a large investment and insurance company.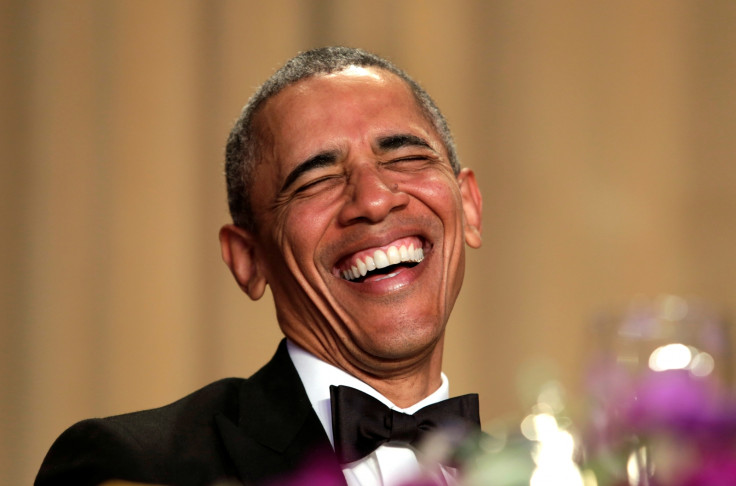 Unsurprisingly, Geithner and his team worked to water down the regulation of Wall Street being demanded by the American public, fighting successfully "against more severe limits on executive pay" and "tougher conditions on financial institutions", according to the New York Times.
Meeting the US's top 13 financial executives in March 2009, incredibly Obama reportedly told them: "My administration is the only thing between you and the pitchforks. You guys have an acute public relations problem that's turning into a political problem. And I want to help... I'm not here to go after you. I'm protecting you... I'm going to shield you from congressional and public anger."
Two months later Simon Johnson, former chief economist of the International Monetary Fund, explained in The Atlantic magazine: "The finance industry has effectively captured our government", with the "financial oligarchy... blocking essential reform".
Thus, though there were reports of Wall Street executives very unhappy with the regulatory reforms contained in the 2010 Dodd-Frank Act (which was strangled by lobbyists assisted by the White House, according to a muckraking Matt Taibbi), a 2011 Washington Post headline noted Obama was "still flush with cash [from] the financial sector".
Why am I writing about the close relationship between a former American president and big finance when we have an unstable, racist, misogynistic ignoramus in the White House?
First, this story highlights the willful amnesia of much of the media, including supposedly more critical publications such as the Guardian. It is clear those trying to gain an accurate understanding of how the world works will struggle to do so by consuming mainstream media.
Second, the close relationship between Obama and Wall Street points to the key issue for progressives in the US moving forward. As Adolph Reed Jr, professor of political science at the University of Pennsylvania, argued in 2007: "Elected officials are only as good or as bad as the forces they feel they must respond to."
The financial sector will always use its extraordinary financial resources to influence politics in its favour. Therefore, the central task of those interested in a more humane world is to build a more formidable counter-power – which will be powerful enough to make sure a credible, socialist-minded candidate gets the Democratic nomination for president in 2020.
Given that Obama's siding with the finance sector and Clinton's enthusiastic backing for the multinational-benefiting North American Free Trade Agreement (Nafta) likely boosted support for Trump among the American public, a neo-liberal, "pragmatic" candidate who is unable or unwilling to confront Wall Street is simply no longer an option.