Are the Trumps cashing in on the White House?
Donald Trump used Twitter to lash out at Nordstrom for dropping his daughter Ivanka's product lines.
Roll up, roll up, there's a White House for sale. Since Donald Trump won the US presidential election, his family appears to be cashing in on the cachet of leading the free world.
Trump's team say he has put his various business assets into a trust that is now run by his sons Donald Jr and Eric, to put distance between his commercial interests - mostly real estate and leisure – and the presidency. Anti-corruption campaigners had urged him to sell everything off.
The pair claimed in a New York Times interview they had cancelled a billion dollars' worth of deals – which is unverified – to prevent conflicts of interest, and that they would run The Trump Organisation independently of their father, with the help of finance chief Allen Weisselberg.
There is, however, no escaping their familial ties, which gives them intimate access to the president, and they already sat in on some of Trump's early meetings when he was president-elect.
"They are going to be running it in a very professional manner," President Trump said at a press conference. "They're not going to discuss it with me." Trump said he has signed "many documents" to turn over "complete and total control to my sons".
But that hasn't stopped him referring to the Mar-a-Lago, the Trump-owned private resort in Palm Beach, Florida, as the "Winter White House" and promoting it at every opportunity he can.
Under the spotlight of the international press, he took the Japanese prime minister Shinzo Abe there during his visit to the US. The two men played a round of golf and gate-crashed a paying member's wedding – the groom is of the billionaire Lindner family – at the resort. All good publicity for the Mar-a-Lago.
At the start of 2017, the Mar-a-Lago jacked up its annual membership fees to $200,000, reported Reuters. That followed a rise in June 2016 to $150,000 having started the year at $100,000; a 100% increase in membership fees across a single year that happened to coincide with Trump's presidential campaign and subsequent victory.
"This type of naked profiteering off of a government office is what I would expect from King Louis XVI or his modern kleptocratic equivalents, not an American president," said Norman Eisen, a lawyer who was the ethics chief for six years of the Obama administration, to MSNBC.
International diplomats are already reported to be currying favour with Trump by using his hotel chain, where a stay can cost thousands of dollars for a single night. He has one hotel in Washington, DC, not far from the White House. "Believe me, all the delegations will go there," said one Middle Eastern diplomat, who toured the hotel and booked in an overseas visitor, to The Washington Post.
Trump let his entrepreneur daughter Ivanka Trump sit in on some of his meetings since he won the election, including one with Abe, despite her having no formal role in his administration. And she caused a stir with a picture of her sat at the president's desk in the Oval Office, flanked by her father and the Canadian prime minister Justin Trudeau, during their first meeting.
He was heavily criticised when he allowed Ivanka and her two older brothers, Eric and Donald Jr, to join a meeting with senior executives from Silicon Valley in December 2016. "Next time one of those 'children' meets or talks with a Silicon Valley leader about a matter of interest to Trump's business empire, that leader will certainly know that he or she is dealing with a member of the president's inner circle of government power," Laurence Tribe, a constitutional law professor at Harvard University, told The Hill at the time.
When her father was inaugurated, Ivanka Trump announced on Facebook that she would "take a formal leave of absence from The Trump Organization and my eponymous apparel and accessories brand. I will no longer be involved with the management or operations of either company."
But her father's position still gives her access to the world's most powerful men and women across politics and business. He even made her property and publishing billionaire husband Jared Kushner a senior adviser, and the couple are said to hold a lot of influence over the president.
And when the department store Nordstrom announced it would no longer carry products sold by Ivanka Trump, blaming poor sales and claiming it was "not a political decision", the president lashed out on his personal Twitter account, despite his political position. "My daughter Ivanka has been treated so unfairly by Nordstrom," he tweeted. "She is a great person -- always pushing me to do the right thing! Terrible!"
Senior Trump adviser Kellyanne Conway faced calls for an ethics investigation after she appeared on the Fox & Friends show urging viewers to "go buy Ivanka's stuff" after Nordstrom dropped her product lines. Sean Spicer, the White House spokesman, said Conway had been "counseled" about the matter, but didn't go into detail.
"There is strong reason to believe that Ms Conway has violated the Standards of Conduct and that disciplinary action is warranted," wrote Walter Shaub, director of the US Office of Government Ethics, an oversight body for the White House administration, in a letter.
Other firms also went on to drop Ivanka Trump products, including Sears and Kmart.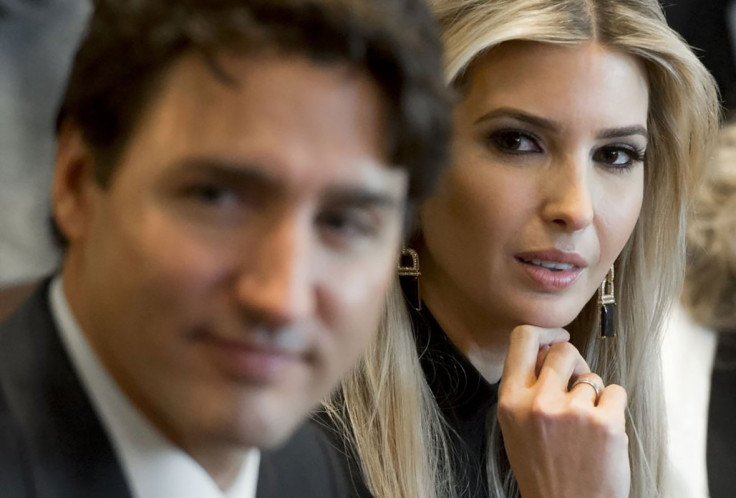 And it isn't just his children. Trump's wife Melania is pursuing a $150m (£120m) libel case against Mail Media Inc, which publishes the Daily Mail, after it implied she had been an escort, citing her ambitions to establish "multimillion-dollar business relationships" while she is in the public eye as first lady of the US.
"The economic damage to the plaintiff's brand, and licensing, marketing and endorsement opportunities caused by the publication of Mail Online's defamatory article, is multiple millions of dollars," said the court filing by Charles Harder, the attorney representing her.
"[The] plaintiff had the unique, once-in-a-lifetime opportunity, as an extremely famous and well-known person, as well as a former professional model, brand spokesperson and successful businesswoman, to launch a broad-based commercial brand in multiple product categories, each of which could have garnered multimillion-dollar business relationships for a multi-year term during which plaintiff is one of the most photographed women in the world."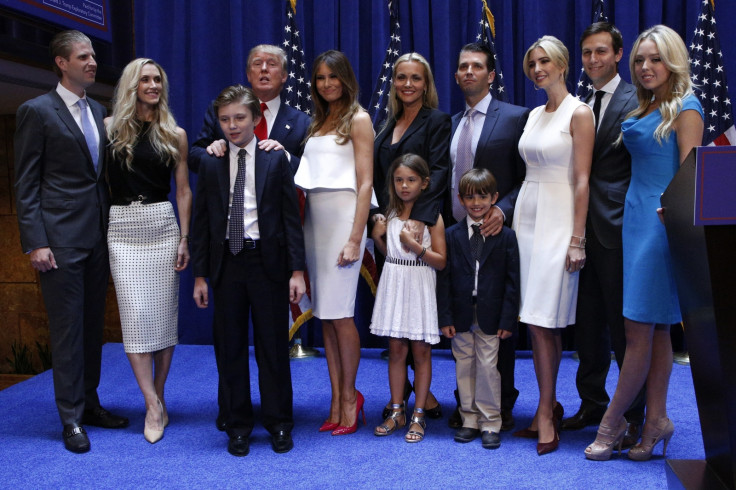 Richard Painter, who advised the former president George W. Bush on ethics, claimed the language in the lawsuit suggests Melania Trump is engaging "in an unprecedented, clear breach of rules about using her government position for private gain", reported AP.
Harder later clarified to The Guardian: "The first lady has no intention of using her position for profit and will not do so. It is not a possibility. Any statements to the contrary are being misinterpreted."
Melania Trump's profile page on the official White House website had initially plugged her jewellery lines on QVC: "Melania is also a successful entrepreneur. In April 2010, Melania Trump launched her own jewelry collection, 'Melania™ Timepieces & Jewelry', on QVC." It was quickly edited after the inauguration amid criticism. Now it reads: "In April 2010, Melania Trump launched her own jewelry collection."
Trump's campaign and supporters went in hard on his Democratic rival Hillary Clinton during the presidential race over her family's business dealings since her husband, former president Bill Clinton, left office, accusing her of corruption.
A 2015 best-selling book, Clinton Cash: The Untold Story of How and Why Foreign Governments and Businesses Helped Make Bill and Hillary Rich, written by Peter Schweizer, was made into a film by Steve Bannon – who is now Trump's controversial strategy chief in the White House.
As the billionaire Trump and his family tread a narrow ethical and legal line, perhaps his corruption-conscious supporters should now focus their attention on the dealings of the president's dynasty.
© Copyright IBTimes 2023. All rights reserved.