President Obama will begin Friday (20 January) amid the pomp of President-elect Donald Trump's inauguration, and then retreat to the seclusion of the California desert for his first night as a private citizen.
The outgoing first family will travel to Palm Springs on their final flight aboard a presidential airliner, although it will not be Airforce One as the serving president will not be present.
They will stay with friends James Costos, the outgoing US ambassador to Spain, and his husband Michael Smith, an interior designer who has redecorated the White House. They are regular visitors, staying at the couple's eccentric 1970s bungalow in Rancho Mirage four times during Obama's presidency.
The Obamas' friendship with the gay couple stands in contrast to the incoming administration's stance on LGBT rights. Vice president-elect Mike Pence has equated homosexuality with "societal collapse."
Nestled in the mountains above the Coachella Valley, the secluded villa will serve as a location for Obama to recuperate after this most tumultuous transition. He will enter a period of what he says will be silence and reflection with family. After an eight-year presidency, he will be for the first time without a team of aides, incessant briefings and trailing reporters.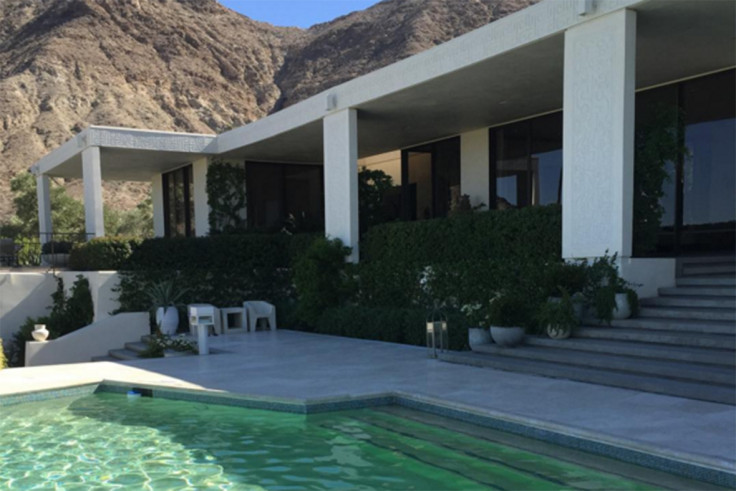 Architectural Digest described the house in the Thunderbird Heights gated community as an "11,000-square-foot glass and stucco fantasia" overlooking the valley. A "colossal Mayan-inspired stone figure" presides over a pool and the façade is "richly embellished with stylized Mesoamerican motifs."
Smith has said that the house "reflects a certain type of Hollywood glamour from the lotus-eating period of the late sixties and early seventies."
Outgoing White House Press Secretary Josh Earnest said Obama "vowed to take his family to a destination that is warmer than Washington DC on Friday." Rain is forecast to fall on Trump's inauguration ceremony in the capital.
Obama, a keen golfer, will likely be looking to the skies as he hopes to make use of the many golf courses in the area during his post-presidential vacation. Three storms are expected over the weekend.
The visit will fuel longstanding speculation that Barack and Michelle Obama plan to buy a home in the area. They would share the same view of the valley enjoyed by John F Kennedy as Bing Crosby's house guest some 50 years earlier. Another former president, Gerald Ford, also lived in the Thunderbird Heights neighbourhood.