A group of gay activists have held a Queer Dance Party, complete with throbbing techno music, outside the home of US Vice President-elect Mike Pence in Washington DC, two days ahead of the presidential inauguration.
"The homo / transphobic Mike Pence has graciously invited us to shake our booties and bodies in front of / around his house in Chevy Chase," said the event invite circulated by gay activists Werk for Peace and DisruptJ20.
"We plan on leaving behind (biodegradable) glitter and rainbow paraphernalia that he can never forget," said the event's Facebook page.
As Governor of Indiana, Pence, a staunch supporter of the right-wing Tea Party movement, passed a law that allowed individuals and companies to discriminate against gay people and the LGBTQ community.
Pence has also campaigned, and even wrote to Congress, to oppose same-sex marriage, and has advocated that federal money should stop going to Aids/HIV groups that celebrate gay lifestyles.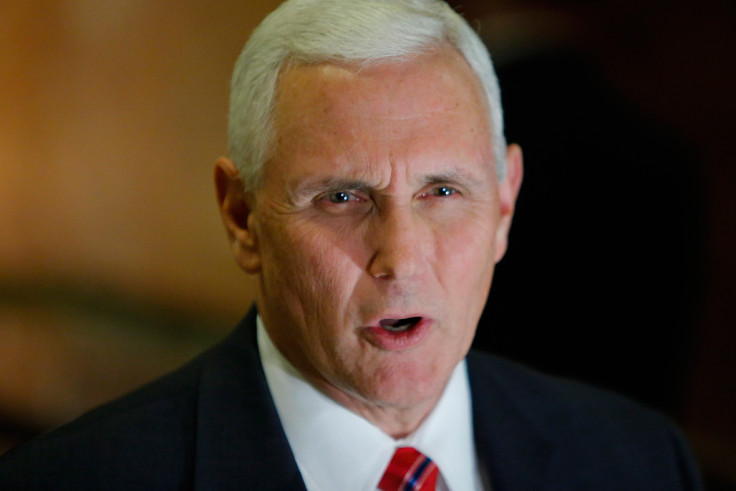 About 200 dancing protesters chanted: "Daddy Pence, come dance" outside the vice president-elect's home. "Tell Daddy Pence: homo/transphobia is not tolerated in our country," said the event's Facebook profile. Werk for Peace describes itself as "a queer-based grassroots movement that uses dance to promote peace."
President-elect Donald Trump has invited Pence and other anti-gay rights politicians into his administration. Early this week Trump met with potential Supreme Court pick Judge William Pryor, who has proposed jailing gay people for having consensual sex in their own homes. Trump, however, – on different occasions – has said that he both supports and opposes gay rights.
The two activist groups that organised the dance party said they plan to hold another protest the morning of Inauguration Day, Friday 20 January.
"On Friday, in the morning, we will be participating – again, Werk for Peace and Disrupt J20 will be coming together again – to do a Qockblock brigade."