Occupy London 'Repossess' UBS-Owned Building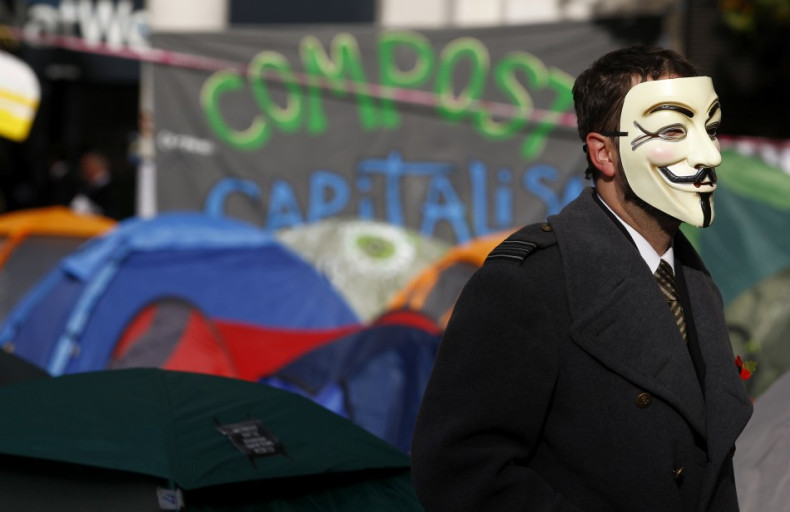 A building owned by Swiss investment bank UBS has been taken over in a "public repossession" by Occupy London protesters.
The "huge abandoned office block" is in Hackney and owned by Sun Street Properties Ltd, a subsidiary of UBS.
A dozen Occupy London activists got into the building Thursday evening.
"Whilst over 9,000 families were kicked out of their homes in the last three months for failing to keep up mortgage payments - mostly due to the recession caused by the banks - UBS and others financial giants are sitting on massive abandoned properties," Jack Holborn of Occupy London said.
"As banks repossess families' homes, empty bank property needs to be repossessed by the public.
"Yesterday we learned that the government has failed to create public value out of banking failure. We can do better.
"We hope this is the first in a wave of 'public repossessions' of property belonging to the companies that crashed the global economy."
Protesters plan to open a "Bank of Ideas" on Saturday, where the public will be invited in to the building for a "full events programme" of discussions, presentations and comedy events.
IBTimes UK is awaiting a comment from UBS.
UBS hit the headlines in September after one of its senior traders, Kweku Adoboli, lost the bank $2 billion in a series of "rogue" unauthorised deals.
The new occupation is in addition to the two at St. Paul's Cathedral and Finsbury Square.
Legal action by the Corporation of London to remove the protesters from St. Paul's has been started.
Those protesters living outside the cathedral had until 6 p.m. Thursday to leave, else face being taken to the High Court.
The Corporation's deadline passed and the camp remained.