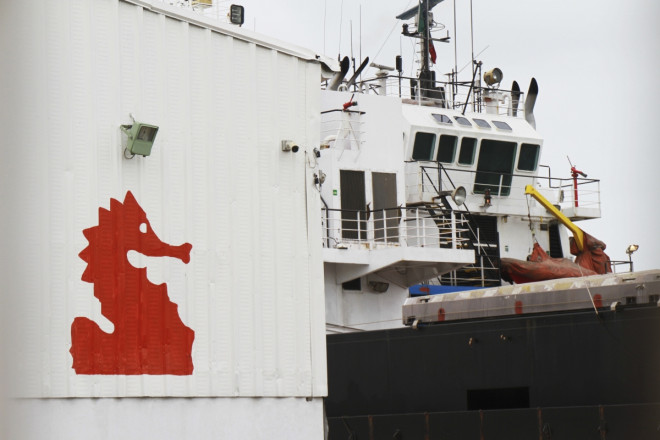 Oceanografia's boss and majority shareholder, Amado Yanez, was questioned by police over his potential involvement in a fraud scandal, stemming from Citi's Mexico subsidiary, Banamex, which ended up costing the bank $235m.
Mexico's federal attorney general's office said in a statement that Yanez was held for questioning on 22 March after Yanez presented himself voluntarily.
The attorney general added that the office has also requested a temporary detention order that would forbid Yanez from travelling.
In February, Citi revealed that $400m (£243m, €290m) in fraudulent loans at Banco Nacional de Mexico – also known as Banamex – to Oceanografia had dragged down the bank's net income down to $13.7bn.
It cost the bank $235m in losses.
Since Citi unveiled the spate of fraudulent activity, Mexico's government took control of Oceanografia and launched a criminal investigation.
What Happened?

As of 31 December 2013, Citi, through Banamex, had extended approximately $585m of short-term credit to Oceanografia, a Mexican oil services company, through an accounts receivable financing programme.

OSA has been a key supplier to Petróleos Mexicanos (Pemex), the Mexican state-owned oil company.

Banamex extended credit to OSA to finance accounts receivables due from Pemex. Banamex also had approximately $33m in either outstanding loans made directly to OSA or standby letters of credit issued on OSA's behalf.

However, on 11 February 2014, Citi learned that OSA had been suspended from being awarded new Mexican government contracts.

Upon learning of this suspension, Citi, together with Pemex, commenced detailed reviews of their credit exposure to OSA and of the accounts receivable financing programme over the past several years.

As a consequence of these reviews, on 20 February 2014, Pemex asserted that a significant portion of the accounts receivables recorded by Banamex in connection with the Pemex accounts receivable financing programme were fraudulent and that the valid receivables were substantially less than the $585m referenced above.

Based on Citi's review, which included documentation provided by Pemex, Citi estimates that it is able to support the validity of approximately $185m of the $585m of accounts receivables owed to Banamex by Pemex.

This $185m consists of approximately $75m supported by documentation in Pemex records and approximately $110 m of documented work performed that was still going through the Pemex approval process.

The difference of an estimated $400m has been charged to operating expense in Transaction Services in the fourth quarter of 2013, with an offset to compensation expense of approximately $40m associated with the Banamex variable compensation plan.