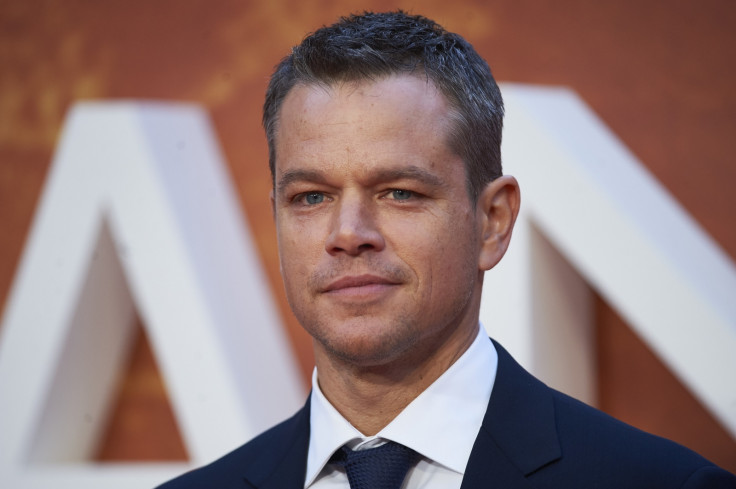 Looks like Warner Bros. Pictures' all-female Ocean's Eleven spin-off, Ocean's Eight, won't just be all women. Matt Damon, who appeared in Steven Soderbergh's original trilogy, has now revealed he is set to film a cameo in the film opposite the likes of Sandra Bullock and Cate Blanchett.
Speaking briefly with ET at the premiere for drama Manchester By The Sea (which he produced), The Martian actor candidly stated: "I'm doing a little bit in the movie," when asked about what he'd heard about the spin-off so far. "I haven't read it yet, but the cast is phenomenal and I'm excited to see what those women do with it. It's going to be fun."
Aside from Bullock and Blanchett, the women in question include American Horror Story star Sarah Paulson, Cate Blanchett, singer-turned-actress Rihanna, Helena Bonham Carter, Mindy Kaling, Anne Hathaway and Dakota Fanning, who was recently spotted on set.
Bullock will reportedly play Danny Ocean's (George Clooney in the original films) ex-con sister, who enlists her right-hand woman (Blanchett, playing the equivalent of Brad Pitt's Rusty) to make up a team of thieves. The pair's planned mission? To steal a valuable necklace from the Met Ball in order to frame a villainous gallery owner.
The Hunger Games's Gary Ross is set to direct Ocean's Eight – which is currently filming in New York City – while screenwriter Olivia Milch (Dude) has worked with him on the script. Soderbergh is involved as producer. The new film is currently aimed for release in US cinemas on 8 June 2018, however, there is no official word on when it will reach the UK yet.
In the original movies released between 2001 and 2007, Damon played Linus Caldwell, a young man with a gift for pickpocketing whose parents just happened to be famous thieves. Recognising Linus' talent, Danny eventually managed to recruit him to his team of casino-robbing conmen, although it proved a difficult task.
For more entertainment news follow A-List on Twitter @Alistinsider