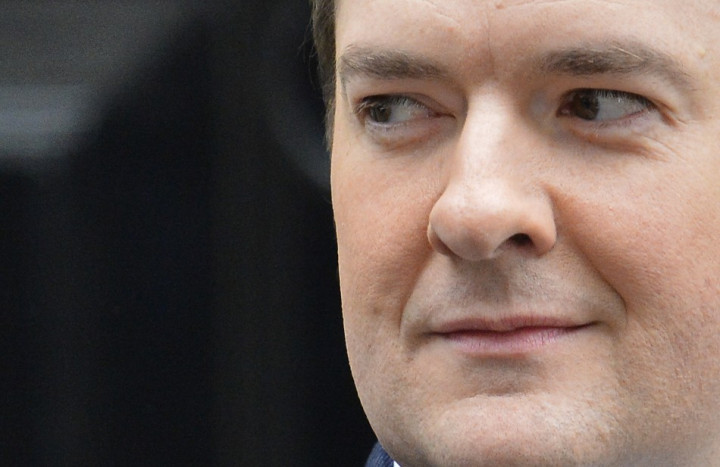 The Organisation for Economic Co-operation and Development is the latest in a long line of forecasters to slash its UK growth estimates despite backing UK Chancellor George Osborne's austerity programme.
Economists at the OECD said he should not change his current level of spending cuts, though he should consider where they fall - with a focus on maintaining capital investment.
UK GDP will grow by just 0.8% in 2013 and 1.5% in 2014, according to the OECD's latest Economic Outlook report, against previous forecasts of 0.9% and 1.6% respectively.
"Continuing weakness of euro area trading partners, slow real income growth and necessary public and private sector deleveraging are generating strong headwinds for the economy," said the OECD's UK forecast.
"The pace of fiscal consolidation of about 1% of GDP per year in both 2013 and 2014 is appropriate and should be implemented as planned while letting automatic stabilisers operate in the event growth disappoints."
Bank of England monetary policy efforts - a blend of £375bn (€438bn, $565bn) in gilt purchases, billions more in credit easing schemes, and record-low interest rates - are giving "strong support" to the economy, added the OECD, a global economic forum for governments.
However it also said the governments should take advantage of low long-term bond yields and construction sector slack - both features of the UK economy - to invest in growth-boosting infrastructure projects.
Osborne's austerity programme will last until at least 2017 and he is negotiating a further £11.5bn of cuts to public spending.
So far, seven government departments have agreed to have their budgets cut by between 8% and 10%.
He has said that Whitehall must not "be let off the hook" and that there will be no more cuts to the country's vast welfare bill, much of which supplements the dismal incomes of the country's lowest paid.
While the OECD has backed Osborne's austerity plan to tackle the structural deficit in public finances, the International Monetary Fund (IMF) has warned that it threatens economic growth.
The IMF cut its UK growth forecast to 0.7% for 2013.
"The key risk is that persistent slow growth could permanently damage medium-term growth prospects," said the IMF in a concluding statement after a fortnight-long visit to the UK, where its delegation had discussions with Treasury ministers and officials.
"This could arise if private sector deleveraging is larger than expected, credit conditions fail to improve, external demand does not pick up, and the drag from fiscal consolidation is greater than anticipated.
"In addition, despite recent market calm, growth in the euro area is likely to be weak and the re-emergence of market tensions cannot be ruled out, with the potential for continued spillovers to the UK from depressed exports, higher bank losses and funding costs, and reduced confidence."